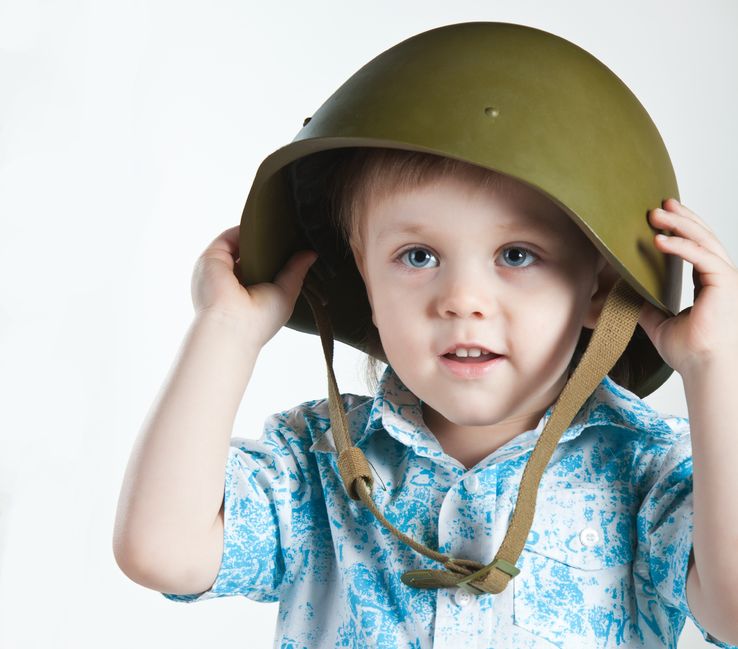 March is Brain Injury Awareness Month, and while awareness about traumatic brain injuries has risen in the past few years due to an increasing amount of scrutiny in the media and professional sports, it should be noted that brain injury victims are not just limited to athletes.
Many soldiers also suffer traumatic brain injuries as well.  In fact, traumatic brain injury is "still the number one cause of death or disability in our warriors stationed in Afghanistan," according to Operation-Helmet.org*.
And while helmets a great way to minimize and prevent brain injuries in both athletes and soldiers, there are other day-to-day activities that put us at risk for head injuries as well, such as driving, showering, swimming, and other non-contact sports.
Even a simple slip and fall can result in a brain injury, so it is important to always wear a helmet, wear a seatbelt, and take the necessary precautions when exposing yourself to the risk of a head injury, and make sure that your loved ones do the same.
Children and babies are especially at risk and need to be educated about the dangers of concussions and other brain injuries.
A traumatic brain injury is a life changing event that affects not just the victim, but their families, friends, doctors, and employers as well.  Help spread awareness by sharing this post, educating your family and friends, and reading more about traumatic brain injuries here.
*To highlight the importance of traumatic brain injury, AccidentAttorneys.org has made a donation of ten military helmet kits to Operation Helmet, an organization that "provides helmet upgrade kits free of charge to troops in Afghanistan and other dangerous areas".
Related articles: