When you go in for a medical procedure, you are putting your trust, your health, and your life in a doctor's hands. Usually, a doctor lives up to that trust, but sometimes they do not. In fact some doctors are repeatedly the subject of medical malpractice lawsuits because of the injuries they cause to patients. If you have been hurt by one of these doctors, you deserve compensation for your injuries.
To talk to a lawyer about your injuries and learn whether you may be able to get compensation with a medical malpractice lawsuit, please contact AccidentAttorneys.org.
What Is Medical Malpractice?
Proving a claim of medical malpractice requires you to prove three things: (a) that the medical provider violated the standard of care that is expected of similar providers in similar situations; (b) that the violation of the standard of care resulted in an injury; and (c) that the injury caused you to incur significant damages such as increased medical expenses, loss of income, disability, hardship and excessive pain and suffering. As a patient, you have the right to expect that your doctor or other medical professional will provide you with care consistent with the standard in your area.
Some of the more common situations in which doctors cause injury include:
Every one of these errors have the potential to cause permanent, serious harm. They may result in additional medical bills, a lifetime of disability, ongoing pain, even death.

Most Doctors Are Good, but the Profession Doesn't Police Itself
The good news is that most doctors are good. When you are going to have any medical procedure, you have a high chance of getting a skilled doctor. About 82% of doctors never had a medical malpractice payment made because of an error, according to research by activist group Public Citizen.
On the other hand, a few doctors are responsible for most of the major medical malpractice payouts. Just 6% of doctors are responsible for 60% of all payouts, with just 1% of doctors responsible for 20% of payouts.
However, these doctors are not disciplined by their state medical boards. Here are the percentage of doctors with multiple payouts that are disciplined:
2 or more medical malpractice payments:8.6% disciplined by state board

3 or more payments: 12% disciplined

4 or more payments: 15% disciplined

10 or more payments: 33% disciplined
That's right, two thirds of doctors who made ten or more medical malpractice payments were never disciplined by the state medical board.
What Does a Medical Malpractice Lawyer Do?
A medical malpractice lawyer represents people who have been injured by medical negligence caused by medical providers including doctors, nurses, hospitals, physical therapists, etc. Medical malpractice lawyers file lawsuits against these medical providers in order to recover damages (lost income, medical expenses and compensation for pain and suffering, among other things) for victims of medical malpractice and their families.
How do I get a Copy of My Medical Records?
The federal HIPAA law requires doctors and hospitals to give you (the patient or the patient's representative) access to and request paper or electronic copies of your medical records. Medical providers are required to provide these records to you free of charge. These records include medical test results, lab results and your billing history.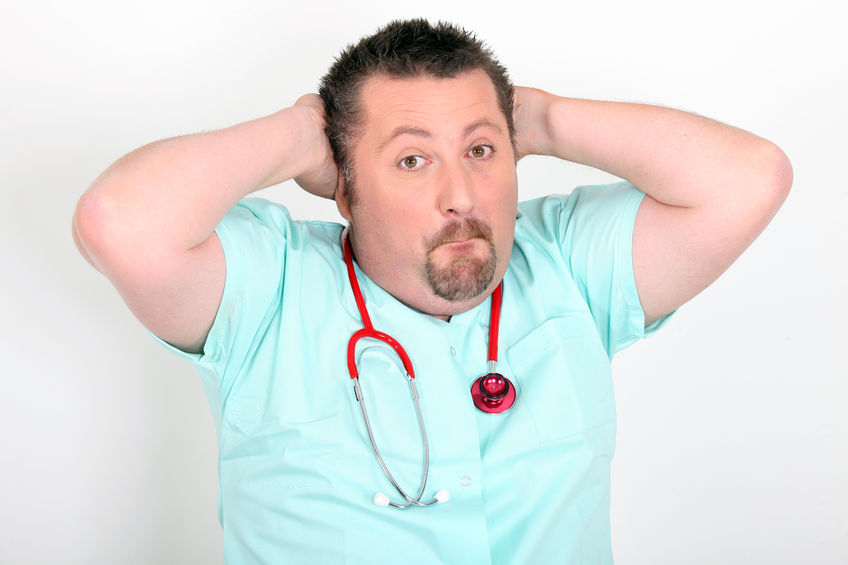 Is an Expert Witness Required to Sue a Doctor for Medical Malpractice?
A medical expert's testimony is essential for proving most medical malpractice claims. This is due to the complexity of medical malpractice claims in general as well as the need to establish the medical provider's failure to meet the applicable standard of care. Further, experts are almost always required to prove damages including potential future medical expenses. In addition, many states require an opinion from a medical expert before you can even file a medical malpractice lawsuit.
Is it hard to find an Expert Witness to Testify Against Another Doctor?
Expert witnesses are crucial to proving a breach of the standard of care not to mention the extent of your damages. Fortunately, most law firms that represent victims in medical malpractice cases have the resources to locate experts who will testify on your behalf to establish your claim. While these experts often charge high fees, most law firms will advance these expenses in accordance with the terms of their contingency fee agreements.
What is the Statute of Limitations for a Medical Malpractice Claim.
The statute of limitations varies by state – typically between one and three years from the date of the incident. However, most states require you to file a medical malpractice claim within two years of the negligent conduct by the medical provider. However, many states extend that statutory period when the victim of medical negligence is a child. You may also be able to overcome a statute of limitations defense if the injury was not discovered (and could not reasonably have been discovered) until a later date.
How Much are Attorneys' Fees in Medical Malpractice Claims?
Most medical malpractice lawyers work on a contingent fee basis. This means that the attorney does not charge any legal fees unless the client wins the case. If the client does win an award from a jury verdict or negotiate a settlement with the medical provider's malpractice carrier, the attorney is entitled to a percentage of the amount awarded or the settlement negotiated.
The contingent fee is typically 33% or the settlement or award although some attorney fee arrangements go as high as 40%, especially in cases that go to trial. In addition, most retainer agreements provide that the litigation expenses are paid off the top even before the attorney receives his percentage.
If you are in the process of hiring an attorney to represent you in a medical malpractice case, you should make sure that you understand the details of the retainer agreement between you and your attorney.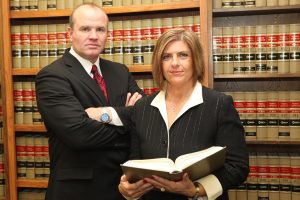 Have I Waived My Right to Recover for Medical Malpractice if I Signed an Informed Consent Document?
An informed consent form does not release a medical provider from negligent conduct during the course of treatment or a procedure. If you can prove that your doctor (or other medical provider breached his duty of care and that breach resulted in your injury, you may be entitled to compensation for that negligence.
Will My Medical Malpractice Claim Settle or Will I Have to go to Trial?
Most medical malpractice cases, like most personal injury cases, settle out of court. However, settlement is not always possible if the defendant is not willing to accept liability or is not willing to pay an adequate amount to compensate the plaintiff for his or her injuries. For this reason, it is important to make sure that your attorney has an established track record of success winning medical malpractice cases at trial.
Your Lawyer Can Help
When you think you have been hurt by a doctor's negligence, you need the help of a qualified medical malpractice lawyer. In many states, doctors have claimed that they need additional protections, so it is harder than ever to file a medical malpractice lawsuit. You need an attorney who knows how to overcome the hurdles to file a successful medical malpractice lawsuit.
No one can guarantee success in a lawsuit, but AccidentAttorneys.org has collected a group of lawyers that have been recognized by their peers or by independent ratings services as being among the leaders of the profession.
To talk to one of our leading lawyers, please contact AccidentAttorneys.org today.