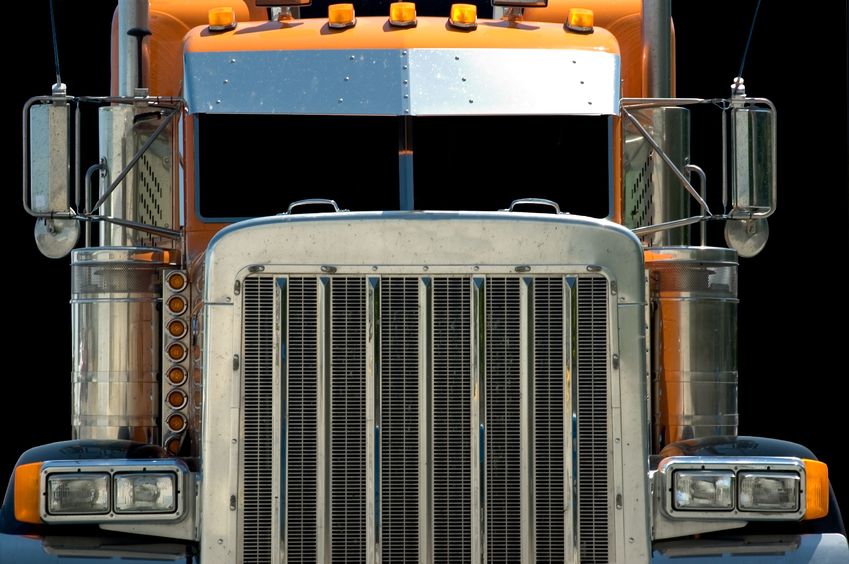 When you are involved in a truck accident, your next actions are critical. What you do during the next few minutes, hours, or days will dramatically affect the outcome of your truck accident claim, and may have even more serious ramifications as well. Here are some steps to help you understand what to do after a truck accident:
Assess Injuries
The first thing to do after a truck accident is figure out whether anyone in injured. If people have been injured, they need immediate medical attention, so you should dial 9-1-1 as quickly as possible. You should also not move them unless you are a trained first responder or you feel the person is in imminent danger if you do not move them.
Move to Safety
Next, it's important that everyone move to safety. Again, do not move anyone who is injured unless trained to do so. In many states, you are also required by law to move any drivable vehicles from traffic.
Contact Authorities
Once people have been moved to safety, you should contact the authorities. When they arrive, you should give them a complete, factual statement of the accident. Do not hide anything, but you do not have to reveal your emotions, thoughts, and interpretations of what other drivers were doing. This will likely lead to problems.
Exchange Information
Get contact information from every driver involved in the accident. Get insurance information and driver's license information as well. Make sure you get information from the truck driver on:
The tractor (cab)

The trailer

The cargo
In each case, these items may be insured, and the owner may have contributed to the cause of the accident.
Document the Accident Scene
Get pictures of all cars and trucks involved in the accident. Take pictures of the damage to all vehicles, guardrails, embankments and other fixed objects that may have been hit. Take pictures of relevant sight lines. Also get pictures of any skid marks, and the state of tires on the truck itself.
Don't Talk to Insurance Company or Trucking Company Representatives
These representatives may be on the scene with surprising quickness because it's their job to try to get to you first. They want to save money by avoiding paying the full amount you are due. After you have given an official statement, you do not have to continue sharing information with others.
Get Medical Attention
Even if you think you are not injured in a truck accident, you should make an appointment, anyway. A truck accident can subject your body to tremendous forces that can cause many types of injuries, some of which are obvious, while others may take a long time to make their presence known. Getting yourself checked out may help to identify some of them early.
Contact an Accident Attorney
If you have suffered any kind of injury that leads to medical bills, lost wages, and other costs, you will benefit from talking to a lawyer. So, your list of what to do after a truck accident should always include reviewing your case with an experienced attorney. You should always talk to a lawyer when you have been offered a settlement by the trucking company or its insurance company to make sure the settlement offer reflects the true cost of your injuries.
Learn how to choose the right truck accident lawyer for your claim. To talk to an experienced truck accident lawyer in your area, please contact AccidentAttorneys.org today.
---

Choosing the Right Trucking Accident Attorney
If you have been injured or lost a loved one in a truck accident, you understand that you need help to get a fair settlement for your injuries. The trucking companies and their insurers will fight you tooth and nail. In fact, they may even try to blame you (or your lost loved one) for the accident.
An experienced truck accident attorney knows the strategies used by trucking companies to avoid paying your claim. This is why you should find an experienced local truck accident lawyer to represent you.
Do You Need a Trucking Accident Lawyer?
You have likely never been involved in a truck accident before. The entire situation is new to you, and you probably don't understand the laws and procedures that govern the processing of a truck accident claim. Click here to learn more about what to do after a truck accident.
The trucking company and its insurance companies have many people on their payrolls who have handled accident claims like yours for decades. They visit hundreds of truck accident sites, interview witnesses and evaluate hundreds of truck accident claims each year.
They know what they're doing, and they're happy to offer you help. Unfortunately, their "help" means protecting their companies' interests. They want to pay you less than you deserve for your injuries so they can protect the profit margins of their companies. To get a fair outcome for your truck accident claim, you need someone on your side who understands the process and can help you navigate it in a way that protects your right to compensation.
Causes of Truck Accidents
As with most other types of motor vehicle accidents, nearly all truck accidents are caused by driver error of one kind or another. This includes truck drivers that are:
Under pressure to meet a tight schedule in an unfamiliar place

Inexperienced

Driving recklessly

Under the influence of drugs or alcohol
A truck driver who causes an accident may have violated federal regulations or safety rules. In that situation, he probably did not violate the safety rules for the first time. He may have a record of safety violations, and the trucking company probably knows it.  The trucking company may have ignored the driver's safety record. In some cases, the company may have encouraged dangerous behaviors. Read more about causes of truck accidents.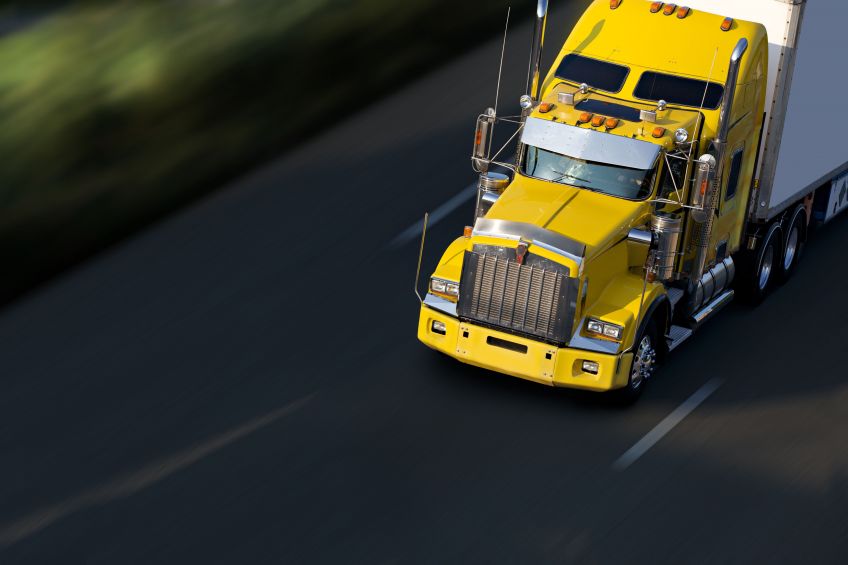 Compensation in Truck Accident Claims
Depending on your injuries, you may be able to recover compensation for:
Lost wages

Diminished future earning capacity

Current and expected medical expenses

Diminished quality of life

Pain and suffering
Learn more about damage claims in truck accident cases. If the truck accident resulted in a fatality, you may want to pursue a wrongful death lawsuit.
How to Choose the Best Truck Accident Lawyer for Your Case
Numerous federal and state regulations as well as the intense effort that the trucking companies and their insurers devote to limiting payouts make these cases complex. Accordingly, truck accident claims usually require the assistance of an experienced truck accident lawyer.
Following are some suggestions on how to choose the best truck accident lawyer for your case:
Ask for Recommendations.  Ask your friends and family for recommendations, but take them with caution. Truck accidents require a great deal of specialized knowledge to handle properly. Don't forget to ask other professionals for recommendations. If you have a family lawyer, ask him if he knows a lawyer with specific expertise in representing victims of truck accidents. If you are undergoing physical therapy, ask your therapist. Your physical therapist may work with other truck accident victims and may know of the experiences of her other patients.
Research Your Options. Research these recommendations online to find additional information about each of the recommended lawyers. You may also want to do a web search for truck accident lawyers in the area. When you visit a lawyer's website, check the lawyer's credentials and track record of verdicts and settlements in truck accident cases. Make sure the lawyer has demonstrated success in truck accident lawsuits. Don't forget to look at the attorney's online reviews. Don't just look at stars – read what the reviewer has to say. The details matter and will tell you whether or not you would feel comfortable working with that attorney.
Schedule Interviews with the Lawyers who you may want to Represent You. Once you have created a short list, schedule interviews with at least two or three lawyers. Truck accident attorneys typically offer free consultations, so this will only cost you time and effort, but the time you take up front will pay off down the road if you find a lawyer who you feel good about. Talk to the attorneys about your case, listen to their advice as well as their predictions about your case. Talk about fees and expenses. Don't be surprised if you get the impression an attorney is also interviewing you. Successful attorneys don't have to take every case that walks in the door. They want to pick winners. Whether an attorney wants to take your case will depend on the facts of your case as well as his perception of your character and reliability.
Make a Decision—or Start Again! After your interviews, select the attorney who you feel most comfortable with. As a lay person, it is impossible to fully evaluate the legal skills of an attorney, let alone know which lawyer will give you the best chance of winning. Therefore, once you have satisfied yourself as to the experience and track record of the attorneys, you should pick the lawyer who you trust and feel best about working with. After all, your case may take months or even years to resolve. If you're not happy with the lawyers you have interviewed, start the process again. Your case is too important to leave it to an attorney you don't fully trust. However, be aware that your lawsuit is subject to a statute of limitations, so don't put off the decision for too long.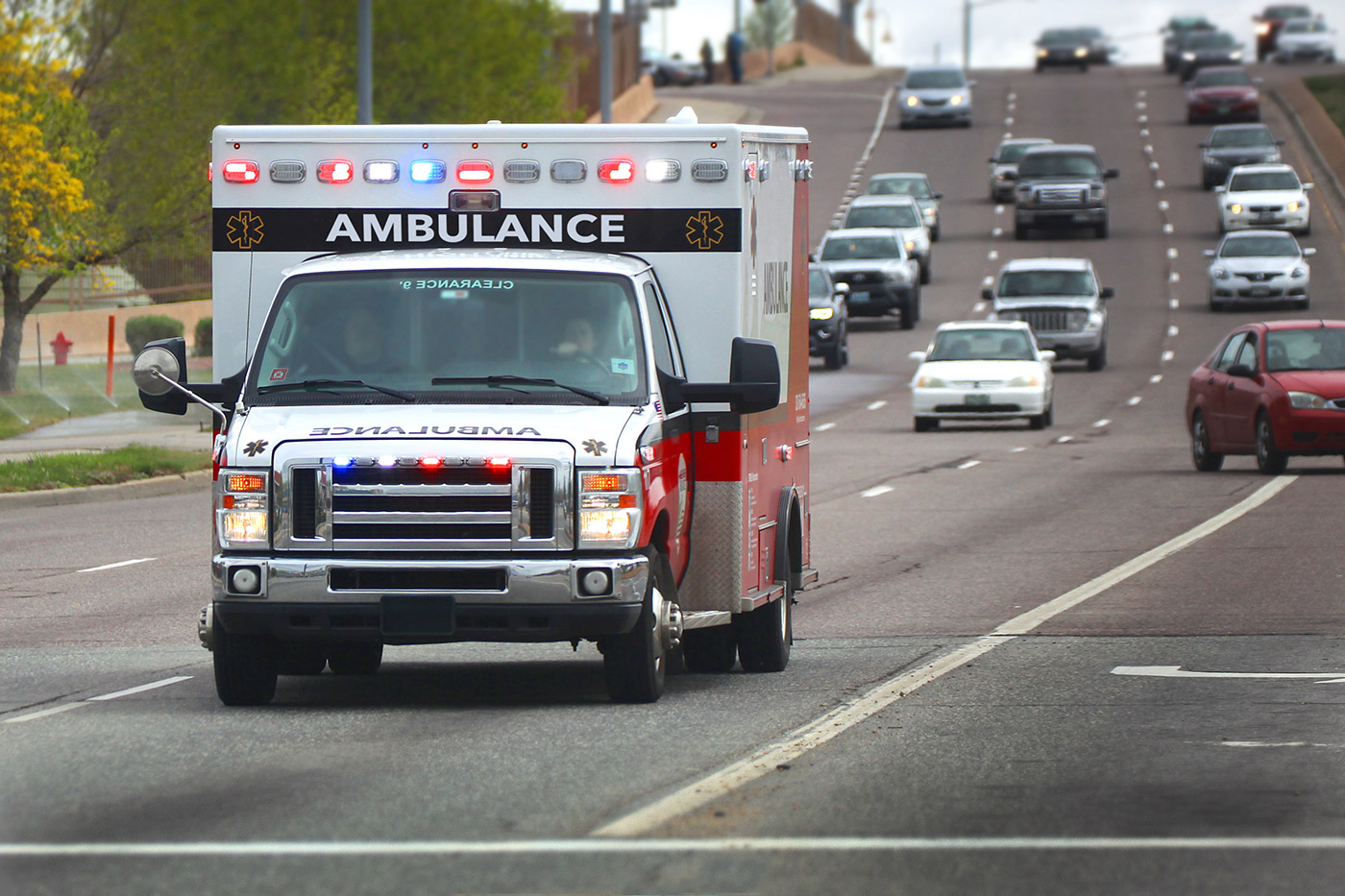 If you have been hurt or lost a loved one in an accident with a large truck, it probably doesn't help to think that your accident may have been averted. The trucking industry has taken great strides in becoming safer, but they still do not do everything they can to make trucks safe on the road. Instead, every attempt to improve the safety of trucks on the road is met by furious resistance from the trucking industry, which exploits truck drivers and puts your family at risk in the name of profit.
If you have been hurt or lost a loved one in a truck accident, you may be able to get compensation for your injury or loss. Please search our directory of accident attorneys to find an experienced truck accident attorney near you.
The Driver Is Critical
When you are considering a truck accident lawsuit, you need to understand that truck accidents are not purely accidental. In nearly 90% of truck accidents, the driver's performance is the critical reason behind the accident. The driver may cause an accident because they are:
Falling asleep at the wheel

Inattentive due to fatigue

Driving when distracted

Unfamiliar with the area they are in

Driving too fast for conditions

Unable to control the vehicle

Taking over-the-counter, prescription, or illicit drugs
Truck drivers are some of the best drivers on the road, but they are often asked to drive for such excessively long shifts and at such odd hours that their performance degrades and puts them at increased risk for accidents.
Truck Maintenance Plays a Role
Although the driver is the most important cause of truck accidents, the maintenance of the vehicle can also contribute to the accident risk. The truck itself is the cause of 10% of accidents, and many associated factors related to the truck can significantly increase the risk of an accident, including:
Brake failure (a factor in nearly 30% of truck accidents)

Tire failure

Cargo shift (a factor in only 4% of accidents, but when it occurs, the risk of accidents increases by 56 times!)
These truck and maintenance issues show that trucking companies often do not pay enough attention to the maintenance of trucks and the proper securement of cargo.
The Road Is Almost Never the Cause of Accidents
Although roadway problems are often present at the time of the accident, they are only considered critical for 3% of accidents.
Is Profit the Number One Cause of Accidents?
Many of the factors that are behind trucking accidents come back to the trucking company's motivation for profit.
Trucking companies encourage drivers to push the limits of human endurance by driving the maximum legal limit of hours, nearly 80 hours a week (and more before recent law changes!) This encourages drivers to drive when they feel fatigued, make poor decisions like driving too fast for conditions, and take over-the-counter stimulants.
Trucking companies' lack of maintenance for their vehicles also increase risk. Saving money by postponing replacement of brakes or tires might make good financial sense, but it also increases accident risks.
When trucking companies make these decisions, they should be held responsible for the accidents they cause. An expert truck accident attorney can help you do that by making a damage claim against the trucking company on your behalf.
---

Questions About Truck Accident Lawsuits
What should I do after a truck accident?
In brief, after a truck accident you should:
Assess injuries

Move to safety

Contact authorities

Document the scene of the accident

Seek medical attention

Contact a truck accident attorney
For more detail, please see What to do after a truck accident.
Should I talk to the trucking company representative at the scene of the accident?
Trucking companies and their insurance company often send a representative to an accident scene. These representatives may act helpful, and offer to make sure you get compensation in exchange for some brief statements. Often, the statements you give at this time will be used to reduce your compensation or prevent you from filing a truck accident lawsuit.
You have to give a statement to the authorities about your accident. The trucking company can get the information they need there. Making additional statements only increases the risk that you will say something you might regret.
Should I go to the doctor even if I don't think I'm hurt after a truck accident?
Even if you don't think you're injured, it's good to go to the doctor after a truck accident. You may have suffered an injury whose symptoms will not become apparent until later, but your doctor may be able to diagnose problems and get you medical treatment early.
The trucking company has made me a large offer after my accident. Should I take it?
When a trucking company or its insurance company makes an offer after your accident, they're probably trying to save money, and the offer is likely much less than you may be able to get if you pursue compensation with a truck accident lawsuit. You should at least have the offer looked at by someone with knowledge of these types of cases, especially a truck accident attorney.
What caused my truck accident?
Nearly 90% of truck accidents are caused by driver error, such as speeding to meet a tight deadline. Another 10% are caused by truck problems. For more information, please see Truck accident causes.
Who is responsible for my truck accident?
There are many potential people who could be responsible for the truck accident. These include:
The trucking company

The shipper

The loaders

The maintenance company

The cargo owner
The individuals that may be held responsible for your truck accident depend on the circumstances of the accident.
When should I contact an attorney about my truck accident?
You should contact a truck accident attorney when:
You receive an offer from the trucking company

You are diagnosed with injuries and receive a treatment plan

You know how much work you have missed or are likely to miss due to the accident

You are being harassed to make additional statements about your accident

You are overwhelmed by the number of people contacting you
A truck accident attorney can serve as an intermediary and make sure you don't get too much pressure from the trucking company, and help you decide if a truck accident lawsuit is the right choice for you.
---
At AccidentAttorneys.org, we only work with attorneys who have been recognized as outstanding by their peers or a credible independent rating organization. Our goal is to ensure that you are confident that the attorney you choose has the expertise and experience necessary to handle these complicated cases.
To talk to a local attorney with experience handling truck accident claims today.
Related Articles: