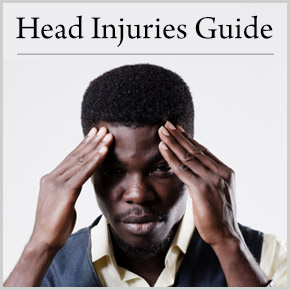 If you or a loved one has suffered a brain injury, you may be seeking compensation in a brain injury lawsuit. Lawyers describe the compensation you are seeking as "damages." Damage claims in brain injury lawsuits depend in part on the severity and type of brain injury you sustained.
General Categories of Damage Claims in Brain Injury Lawsuits
In general, you can seek compensation for all or some of the following types of damages after brain injury:
Medical bills

Personal care and support costs

Lost wages, diminished earning capacity, and other vocational costs

Diminished quality of life

Pain and suffering
Although some of these costs seem straightforward, putting an accurate value on all of them depends on the expertise of your brain injury attorney.
Medical Bills
Medical bills include not only the bills you have paid or currently have due, they include all expected future medical bills. This includes current and future surgeries as well as therapy for the effects of your brain injury, such as:
Physical therapy

Speech therapy

Psychological therapy
It may also include medications to control the effects of your brain injury, such as seizures, headaches, tremors, and mood disorders.
Brain injury can also predictably lead to many secondary medical conditions that may require additional care. Medical expenses also include expected mobility aids if your brain injury has resulted in disability.
Personal Care and Support Costs
A brain injury may affect your ability to care for yourself and your family. The costs of hiring assistance for daily tasks either for you or for your household is part of the damages you can claim after your brain injury.
Lost Wages and More
A brain injury can impair your ability to work. You may be unable to return to work, may only be able to hold a part-time job, and may need vocational training in order to be able to return to work or take up a new trade. You may be able to claim these costs as part of your damages.
Diminished Quality of Life
Your life will be very different after your brain injury. Many of the things you enjoyed before your injury may not be available to you anymore. No amount of compensation can bring back the quality of life you had before, but a good lawyer can estimate a reasonable compensation that may allow you to enjoy the closest approximation to your life prior to the accident.
Pain and Suffering
A brain injury can result in immediate pain at the time of the brain injury, but, depending on the type of brain injury and its effects, you may also experience ongoing or recurring pain. This should be part of your damages claim for any brain injury.
The Role of Your Lawyer
Your lawyer has a duty to estimate these costs, none of which are certain or fixed. Once these damages are claimed, your lawyer must then get the other party to agree with the estimate so you can get an appropriate settlement, or convince a jury that this is appropriate in the event of a trial. This means it's important to choose the right personal injury lawyer to handle your case.
To learn more about damage claims in brain injury lawsuits or search our directory to find a local brain injury attorney.