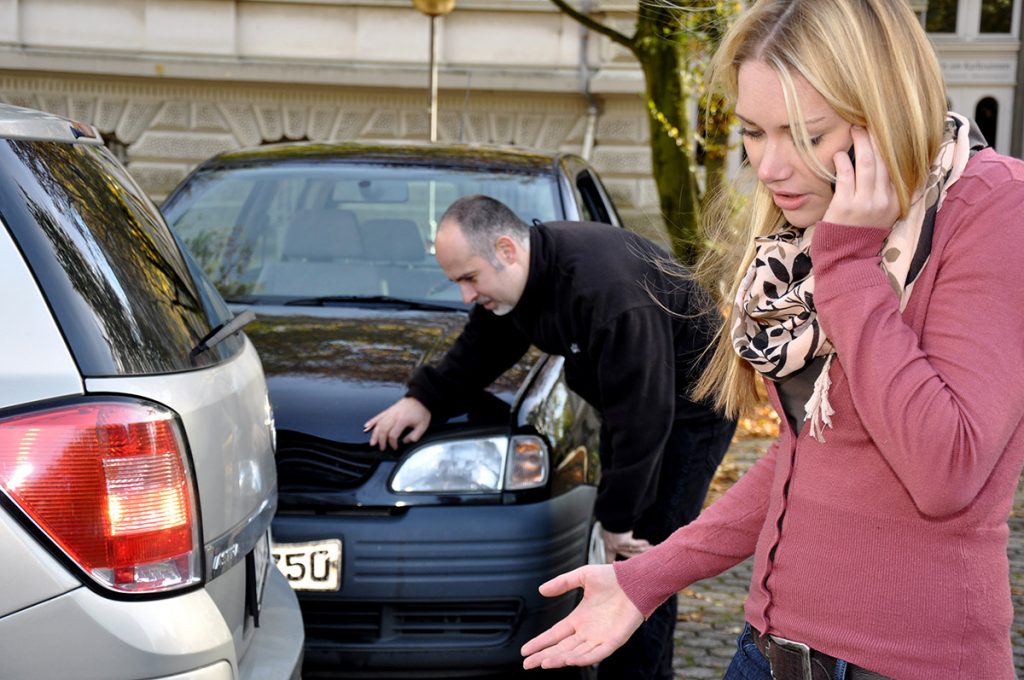 One would think that parking lots ought to be a safe place to drive. However, the opposite is true. Even though vehicles moving through parking lots do so at low speeds, accidents are all too common.
Common reasons for parking lot accidents
The most common causes for low speed parking lot accidents include:
Distracted driving – drivers are distracted as they look for parking space. They take their attention off other vehicles and pedestrians.

Cramped spaces – maneuvering in a parking lot can be tricky especially with many other vehicles already parked.

Distracted pedestrians – pedestrians are often distracted with various other things while walking in a parking lot and may not look to see if a vehicle is passing.

Aggressive driving – some drivers may engage in aggressive driving when trying to get a space to park.
What to do
Accidents in parking lots often occur at low speeds. This means that damage to property is often minimal. It also means most injuries may not initially appear to be serious. However, compensation must still be paid for damage or injuries sustained as a result of the accident.
If you've been involved in a parking lot accident, here are some steps to take following the collision:
Safety first.

Your first priority should be safety and avoiding further damage. This will mean removing the vehicles from high traffic areas and parking them in a safe location. If this is not possible, turn on the emergency flashers and get out of the vehicle.

Call emergency services.

 Call for medical assistance in case there is an injury. If not, simply ask for police. Some parking lots have private security. Get in touch with them and let them know about the accident. Having an official record of the accident goes a long way in filing your claim.

Take photos.

Record the accident by taking photos or videos of the accident. Ensure that you record the damage on both vehicles, the location where the accident took place, the location of the vehicles as well as injuries plus any other important aspects of the accident. In addition, if there is a parking lot attendant present, ask if the lot has video surveillance. If it does, find out how you can get a copy of the tape or file that might show the incident.

Exchange information.

Be sure to exchange information with the other driver. This should include names, phone numbers, addresses as well as insurance providers and policy numbers. You should also gather information from any witnesses who may have seen the collision. Get their names and telephone numbers.

Contact your insurance provider.

Get in touch with your insurance provider and inform the company of the accident.
Finally, if you or a passenger was injured and you have any doubts, speak with a lawyer who has handled parking lot injury cases in the past. The consultation will be free and it may result in compensation for your injuries that you might otherwise not receive.