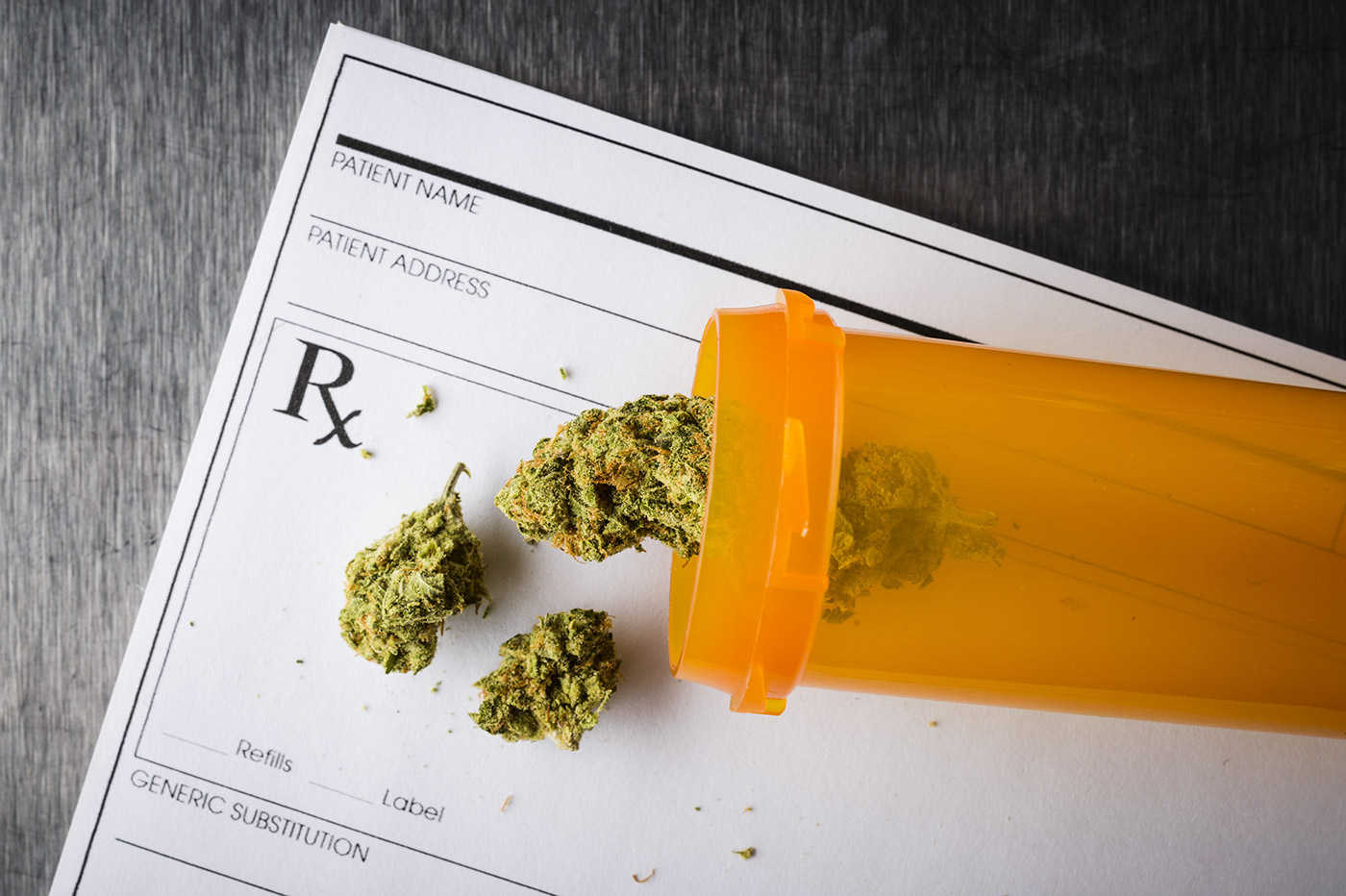 If you've been in a car accident, you may be one of the millions of people prescribed an opioid pain reliever (OPR) for chronic pain. At first, this might seem like a god-send. OPRs are generally very strong, helping reduce pain in the short-term and bringing comfort in a time of stress. However, opioids come with very real risks, namely addiction. By now, it's no secret that the US is overrun by an opioid epidemic that, in 2016, caused the deaths of nearly 42,000 people. In light of this fact, you may want to seek alternatives where possible.
Cannabis as Alternative to OPRs
If you have no choice but to take opioids, you might want to ask your doctor about addiction prevention. But you may have other options if you live in one of the 29 states that have legalized medical marijuana. By choosing weed over OPRs, you could sidestep the issue of addiction altogether, while still treating pain (and other symptoms) that might occur following an automobile collision. Not only can you avoid addiction, you can also prevent a drug overdose from ever occurring. To date, there has never been a single (recorded) marijuana-related overdose.
States with Medical Marijuana Laws
If you live in one of the following states, you may want to ask your doctor about the possibility of using marijuana to control your pain: Washington, Oregon, California, Nevada, Arizona, New Mexico, Montana, Colorado, North Dakota, Minnesota, Arkansas, Illinois, Michigan, Ohio, West Virginia, Florida, Pennsylvania, Maryland, Delaware, New Jersey, New York, Connecticut, Rhode Island, Massachusetts, Vermont, New Hampshire, Maine, Hawaii, Alaska and D.C.
Can Marijuana Be Used Medically?
Some of these states have also passed laws fully legalizing marijuana, but at the federal level, weed remains a Schedule I Controlled Substance, meaning in the eyes of the US government it is a drug without any medical purpose. This basic assumption is being contested throughout the country, as studies begin to surface attesting to marijuana's potential as an effective pain reliever. The drug has also shown promise in a number of other contexts. It has been used to increase appetite in anorexic patients; to quell nausea in cancer patients undergoing chemotherapy; and to address spasticity symptoms in people with multiple sclerosis, to name a few of its current uses.
Review of Literature
One of the most thorough reviews of the scientific literature on medical marijuana found "conclusive evidence" that the substance can effectively treat chronic pain, leading some to assert that marijuana might be the panacea we need to resolve the opioid crisis. This is good news if you're suffering from car accident injuries and in need of an effective analgesic.
Major Study
What's more, according to one of the largest studies of its kind, cannabis users have "no greater risk than non-users (control group) to experience serious adverse events." Dr. Aline Boulanger, of the pain clinic at the Centre hospitalier de l'Université de Montréal, went on: "We found no evidence of harmful effects on cognitive function, or blood tests among cannabis consumers and we observed a significant improvement in their levels of pain, symptom distress, mood and quality of life compared to controls."
State-Specific Provisions
Thus, ingesting cannabis might be an effective way to treat your symptoms following an accident. However, since each state has different regulations, you should ask your doctor if your symptoms qualify for medical marijuana treatment. In Florida, for instance, Amendment 2 – which was passed in 2016 – only allows for the use of cannabis in particular circumstances. In other words, a person must be suffering from a particular ailment in order to legally use marijuana.
As noted by the National Academy of Sciences' review of the literature, there is a relative dearth of scientific studies on the uses and disuses of marijuana. It may be beneficial, considering the now-widespread use of marijuana as a medical drug, for states to sponsor more research, so that we might better understand the nature of cannabis and its potential uses for post-accident injuries.