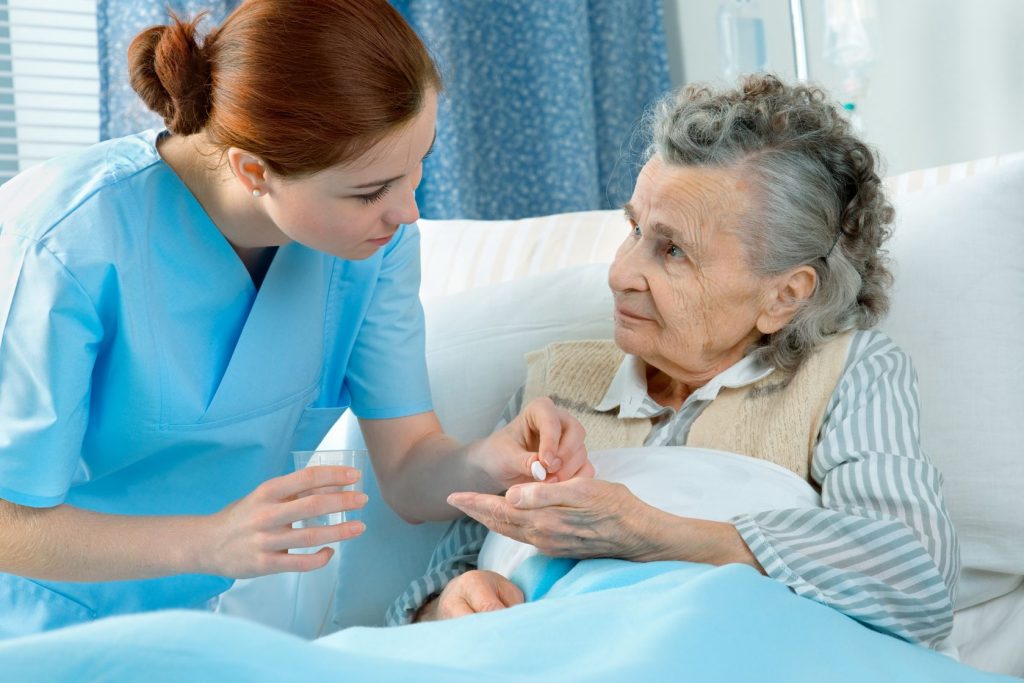 When doctors or hospitals make mistakes or are negligent, patients are able to file medical malpractice claims in order to obtain compensation for their injuries. But what if a hospice caregiver is negligent and causes injury? This question can sometimes cause confusion because hospice care is specifically meant for people who are terminally ill. This type of care is palliative, meaning its sole purpose is to lessen a person's pain before he or she passes, so when mistakes are made in this context – which happens more than people think – the question of compensation can be vexing.
If a hospice is negligent or doesn't provide the service it promises, you may be able to file claims. Ultimately, your ability to sue a hospice will depend on the type of injury incurred by the caregiver.
Failing to Satisfy Terms of Agreement
When a person is admitted to a hospice there is usually a contract with specific terms that both parties sign. If the hospice fails to live up to the terms of the contract – that is, if it fails to provide the promised services – then you may be able to file a breach of contract claim. In such a case, you may get a full or partial refund in addition to obtaining compensation for damages incurred by the breach of contract. However, if you or your loved one experience physical or emotional distress, this may not be the ideal course of action.
Untimely Death
Surprising as it may be, hospices can be sued for wrongful death claims, despite the fact that patients in hospice care are terminally ill. If a hospice's negligence or mistake results in the premature death of your loved one, you may sue the care provider for wrongful death claims.
Negligence
If your loved one has been injured as a result of a caregiver's mistake, you may file a claim for negligence. In order to successfully file a negligence claim, you must be able to show that the injury in question was directly caused by the hospice's inability or failure to stay true to its obligation as a caregiver.
In most cases, a hospice must promise that it will not injure the patient. For instance, hospices mustn't drop patients, overdose them, or mix up their medications. In some cases, hospices may fail in these duties due to extremely negligent behavior. This would be considered gross negligence and would be apparent even to the layman.
Malpractice
If your loved one is being medically treated – meaning they're being given medication, physical therapy, continuous nurse care or other similar treatments – then you may be able to file a medical malpractice claim in the event that something goes wrong. This type of claim is slightly different than a general negligence claim.
You may file a malpractice claim if the caregiver failed to provide the type of care that another reasonable medical professional would have provided and your loved one was injured as a result. For instance, if a hospice fails to provide adequate training to its staff and the staff injures your loved one as a result of the hospice's failure to train, you may be able to file a medical malpractice claim.
Abuse of the Elderly
Hospice care patients are often older. Thus, some hospices may be guilty of taking advantage of their elderly patients by physically assaulting, neglecting, or financially abusing them. If you or your loved one has experienced such abuse, the caregiver may be subject to criminal charges and you may have civil tort claims as well.
Who files the claim will depend on a number of factors, including the state in which you file. In the case of a wrongful death, close family (such as a spouse and next of kin) may file claims against the hospice. When patients are alive, they may file claims on their own. A legal guardian may also file on behalf of a living hospice patient.
If you or your loved one has been injured by a negligent caregiver, be sure to contact an attorney with experience in medical and hospice negligence lawsuits. He or she will be able to help you choose the proper course of action for your particular circumstance.