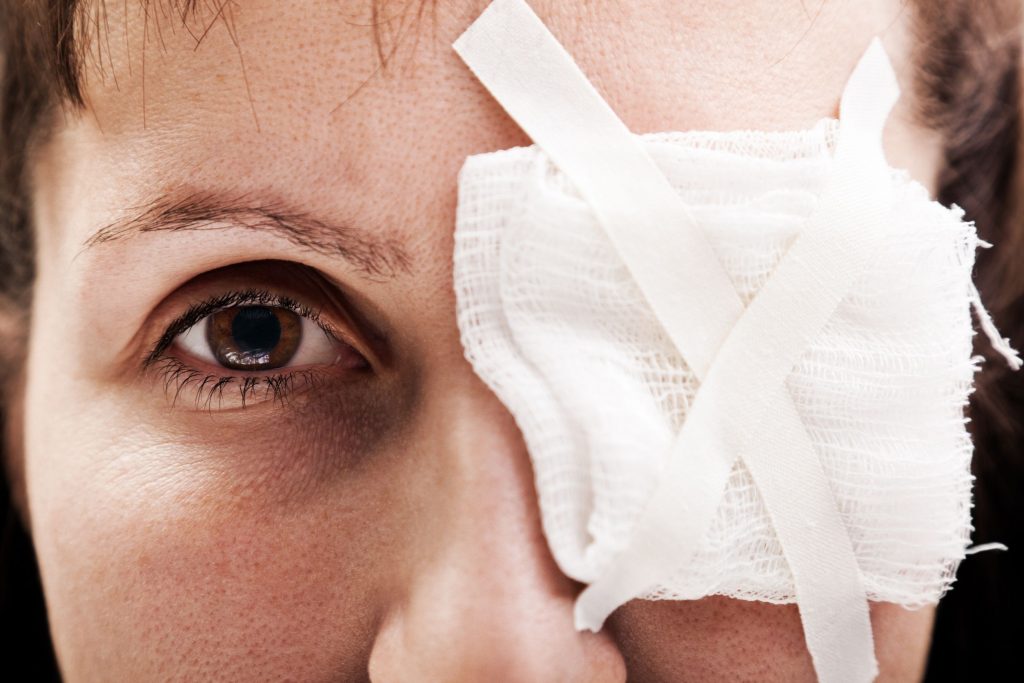 Air bag deployment, shattered glass, other debris, and blunt force trauma from the crash itself can all cause serious eye injuries in car wrecks. Some result in permanent vision loss or loss of the eye. Even when vision loss is minimal, it can mean giving up activities you once enjoyed, affect your job performance, and damage your quality of life. If your career requires sharp eyesight, you could lose your livelihood.
Eye Injuries Caused by Auto Accidents
Car accidents can result in many types of eye injuries including:
Corneal abrasion

Corneal contusion

Subconjunctival hemorrhage

Orbital fracture

Globe rupture

Penetration injury

Endophthalmitis – severe inflammation inside the eye

Foreign body embedded in the eye

Eyelid injuries

Chemical burns

Disfigurement
Traumatic brain injury (TBI) can cause vision loss and other vision problems with no direct injury to the eye if the brain's vision center is damaged.
Eye Injury Claims
Compared to catastrophic injuries such as spinal cord injury, eye injuries can seem relatively minor. The insurance companies will use that line of thought to try and minimize the seriousness of your injury. You deserve full compensation for your injuries.
You need an experienced and highly skilled personal injury attorney to prove the seriousness of your injury and the impact it has had on your life. The seriousness of eye injuries and the harm they cause can be difficult to prove. Your attorney may use experts such as an ophthalmologist and a vocational expert.
Airbags are a common cause of eye injuries in car accidents. Learn more about airbag injuries.