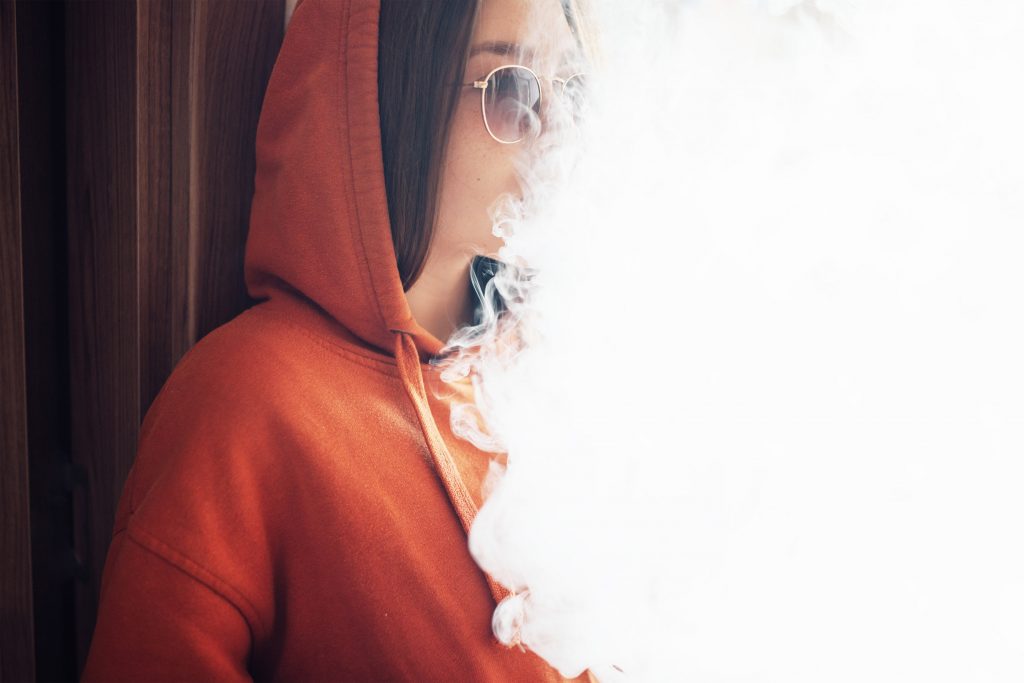 Just when you thought the vaping-related health epidemic was at an all-time high crisis level, there have been reports that the lung illness associated with vaping is leading to second hospitalizations for many of the young people suffering with the illness. Anne Schuchat, the Principal Deputy Director of the Centers for Disease Control and Prevention (CDC) said that a few patients have been "readmitted for clinical care after discharge for lung injury" caused by vaping.
Some of those readmitted came back to the hospital just five days after being discharged, while others came back for treatment up to 55 days after their initial admission. While it's too early to know what triggered the relapses and subsequent hospital admissions, early information shows that many of those discharged resumed their vaping habits right after leaving the hospital. It's also possible that the initial damage to the lungs made these patients more vulnerable to other illnesses. One other possibility according to health experts at the CDC is that the initial treatment of the lung condition involved steroids, which, according to clinicians "may set you up for increased infection risk."
While the patients discharged for vaping-related lung illness were told how important it is to stop vaping and that continued vape use could be fatal, many of the young people using vape products are addicted to the nicotine and other active ingredients found in vaping liquid. 
Vaping Illness Statistics
The CDC has named the lung illness associated with vaping "EVALI" (e-cigarette or vaping product use associated lung injury).
At the time of this writing, CDC statistics regarding the vaping crisis are as follows: approximately 1,479 people have been treated for vaping-related illness in the United States, and 33 people have died due to vaping-related illness. According to the website ConsumerAffairs.com, "Cases have now been reported in 49 states, as well as D.C. and the U.S. Virgin Islands. The latest figures represent an increase in illnesses of nearly 200 since last week, when the number of illnesses connected to vaping was 1,299 and the number of deaths was 26." The rapid increase in the number of illnesses and deaths attributed to vaping is nothing short of alarming. 
THC Not the Only Culprit
It was originally believed that only THC-containing vape products were causing the mysterious lung illness, but that is no longer the case. Health officials say that while THC-containing products are still being investigated as a likely cause of the illnesses because a majority of patients (approximately 78%) said they used the products in the three months before the onset of their symptoms, 10% of patients suffering vaping-related lung illness said they only used nicotine-containing products.
According to a CDC spokesperson, "No one compound or ingredient has emerged as the cause of these illnesses to date; and it may be that there is more than one cause of this outbreak. The latest national and state findings suggest products containing THC, particularly those obtained off the street or from other informal sources (e.g. friends, family members, illicit dealers), are linked to most of the cases and play a major role in the outbreak."