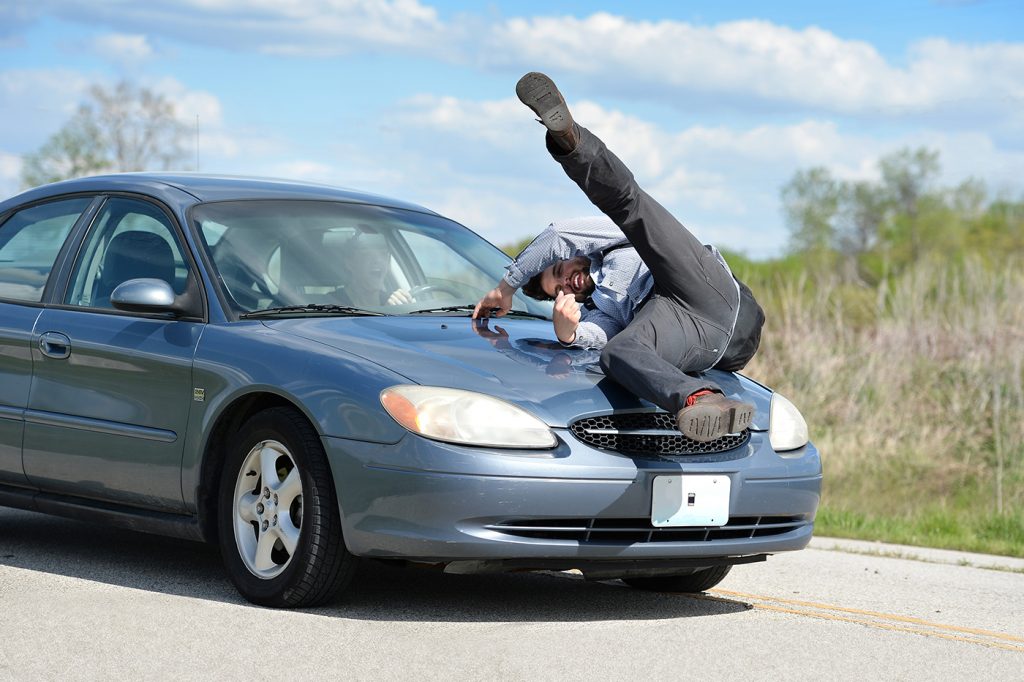 In recent years, cities in the United States have been seeking a remedy for the pervasive problem of traffic death. For some, Vision Zero has emerged as the much-desired answer. Founded in Sweden in 1997, Vision Zero has one underlying imperative: traffic-related deaths can and should be eliminated entirely. Of course, the organization has not reached its goal, but there's evidence that Vision Zero has had a positive effect. Vision Zero was first implemented in New York City where Mayor Bill De Blasio initiated the movement during his first year in office. Since then, other cities in the US have followed suit.
How It Works
In order to reduce traffic-related pedestrian deaths, Vision Zero proposes a whole series of changes to roadway intersections. If intersections are confusing, the organization simplifies them. It also proposes the addition of speed bumps and bike lanes. Vision Zero may also suggest narrower traffic lanes and shorter pedestrian crosswalks. In short, the organization completely rethinks the organization of traffic intersections.
Manhattan Institute
Alex Armevich, of the Manhattan-Institute, a conservative think tank, observed that intersections with Vision Zero treatments witnessed a 34 percent decrease in traffic deaths. Other intersections lacking those provisions only saw a 3 percent reduction. Deaths have increased overall but only at intersections without Vision Zero engineering.
According to the Manhattan-Institute report, the poorer neighborhoods of NYC are more prone to traffic-related death. Relative to richer areas, the likelihood of dying or getting injured increases by 9 percent in the ten poorest regions of NYC. Whereas Brooklyn 17's pedestrian death rate is 2.5 per thousand residents, Staten Island 3, a wealthier neighborhood, has a pedestrian death rate of only 0.5 per thousand residents.
Push Back
The report claims that part of the reason for this disparity is the push back from communities – so-called NIMBYism. According to Armevich, local leaders become entrenched and any threat to their position is framed as a threat to the community.
Earlier this year, James Lisa, Queens Community Board 4 transportation committee chair, was quoted as saying, "Maybe the group behind the bicycles is forcing her to do this," referring to the local councilwoman who supported De Blasio's effort. Lisa even threatened to move in protest of the policy.
However, to complicate Armevich's view, when poorer neighborhoods receive very little in way of funding for schools and have limited access to fresh food, the forced implementation of traffic safety standards can't be high on the list for those communities.
NYU Study
The future of traffic-related data collection might be found in Zendrive, a company that collects data from in-phone apps to track risky driving behavior. A study conducted by researchers at New York University (NYU) collected data from both the police department and Zendrive in order to determine the relationship between certain driving behaviors and actual collisions. The researchers discovered that certain risky behaviors actually resulted in collisions 71 percent of the time.
And in a recent study, Zendrive found that 88 percent of drivers in the US use their phones while driving, which could be linked to 1 in 3 drivers exhibiting dangerous behavior in school zones.
Utility
Zendrive proved very useful for the NYU researchers, as they only needed 6 months of data to complete the study. As observed by the report, this could "empower communities to preempt dangerous driving before it results in crashes, injuries and deaths."
San Francisco has already put the technology to use following its largescale plan to redesign Mission Street. According to data collected via Zendrive, in the 10 months following the completion of the project, risky driving decreased by 16 percent. Specifically, speeding was reduced by 36 percent.
Looking ahead, Zendrive could be a boon to those pursuing traffic safety policies. If you have been injured in an auto accident, talk to an experienced accident attorney.