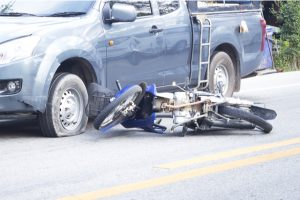 Motor vehicle accidents are devastating. The way they impact a person's life can reverberate for years and years, sometimes for a lifetime. Experienced motor vehicle accident attorneys have seen just how life-altering serious accidents can be, and they've also seen amazing comeback stories and the endless resilience of the human spirit. If you've been seriously injured because of someone else's carelessness, you deserve maximum compensation to help you rebuild your life and move forward.
Collisions in the U.S.
Over 30,000 people are injured in motor vehicle accidents in the U.S. each year. A few million more people are seriously injured enough to send them to the emergency room.
Physical Injuries
Physical injuries are perhaps the type of trauma most commonly associated with motor vehicle accidents. The types of injuries really run the gamut in terms of severity and the area of the body that is injured. Some of the most common types of trauma in these cases are:
Disfiguring injuries
Brain injury
Spinal cord trauma
Back injury
Burns
Loss of a limb or other body part
Internal injuries
Severe scarring
Pain
The medical bills alone can be excruciating, not to mention the symptoms and pain caused by the injuries. You may be unable to return to your job or ever perform those job duties again, which obviously has huge financial ramifications. Your attorney will pursue compensation for these types of impacts on your life and livelihood.
Mental and Emotional Injuries
Car accidents cause injuries beyond the physical. You can't always see the trauma that has been done, but that doesn't mean these mental and emotional injuries are any less severe:
Depression
Anxiety
Post-traumatic stress
Mental anguish
Diminished quality of life
Diminished enjoyment of life
Mental healthcare following a car accident can also be expensive and ongoing. These types of injuries also have long-lasting effects that are non-financial. Living with extreme anxiety or suffering may not necessarily be linked to a bill or a financial loss, but it can seriously detract from your quality of life. You deserve justice and compensation for these injuries.
If you or a loved one was recently injured in a car accident, please search our directory for an experienced car accident lawyer in your area.