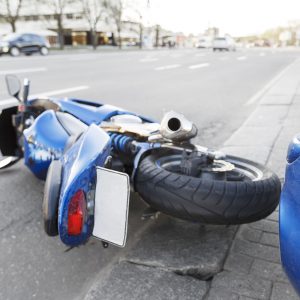 In areas across the country, the autumn season is the last chance for long motorcycle rides in warm temperatures and mild weather. In some regions, it is a great time to see changing leaves and spectacular sunsets. If you live somewhere that experiences a true winter season, you may be preparing to put your motorcycle away for the next several months. If you are going out on those final autumn rides, here are a few tips for to prevent motorcycle accidents caused by seasonal conditions:
Morning and evening frost. Even though midday temperatures may be quite warm or even hot, the early morning and evening hours may bring a layer of roadway frost. If you are traveling between dusk and dawn on your motorcycle, be aware that traction may be affected by frosty pavement.
Icy bridges and overpasses. With no ground below to warm them, bridges and overpasses are often the first roadways to ice over. Proceed with caution and consider reducing your speed.
Pedestrians on scenic highways. In areas where fall colors draw leaf peepers, know that pedestrians may be in unexpected areas, such as highway shoulders or outside of crosswalks. Stay alert, especially on scenic highways. Motorists may also be driving slower or in a distracted manner as they look for autumn colors, so consider increasing your following distance.
Wildlife crossing the road. Although highly dependent on where you live, deer and other wildlife tend to be more active in the autumn. They are more likely to be crossing highways and other roads, especially at dawn and dusk. Stay alert for their presence and adjust your speed accordingly.
Temperature swings and storms. Although the afternoon thunderstorms of summer will subside, autumn has its own unpredictable storms, especially at higher elevations. Prepare yourself for changing weather. Pack layers in case temperatures cool, as well as a waterproof layer if the rain begins to fall.
Despite your best efforts at being a cautious and responsible motorcycle rider, you may find yourself involved in a crash caused by someone else's negligence. In that case, you should search our directory for an experienced motorcycle accident lawyer in your area.