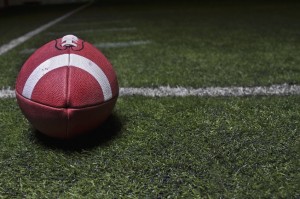 Over the course of a few days, three high school football players died in three different states. All three collapsed on the field; two after collisions with other players. Last year, there were eight high school football deaths, making it the deadliest season since 1986 when 11 players died of their injuries. We can only hope that so many deaths, so close together and so early in the season, do not foreshadow a record-breaking year.
Isaiah Langston
Isaiah Langston was a linebacker for Rolesville High school in Rolesville, North Carolina. On Friday, September 26, he collapsed on the field after warmups, before the game started. He died in the hospital the following Monday. Langston was 17.
Demario Harris
Demario Harris Jr., also 17, collapsed on the field on Friday, September 26, in Troy Alabama. He passed away in the hospital two days later, on Sunday, October 28. The Charles Henderson High School cornerback make a tackle and walked back to the huddle before collapsing. The school claims that Harris died of an aneurysm, but his father said it was a brain hemorrhage.
Tom Cutinella
It was not until the death of Tom Cutinella, on Wednesday, October 1, that the previous deaths became national news. Cutinella was a linebacker and guard for Shoreham-Wading River High School in New York. He collapsed on the field after colliding with a player from the opposing team, in what Superintendent Steven Cohen called a "typical football play." He stood up immediately after the collision, but then collapsed. He was taken to the hospital, but succumbed to his injuries later that night.
For more information on football related injuries, please review our Head Injury Guide.