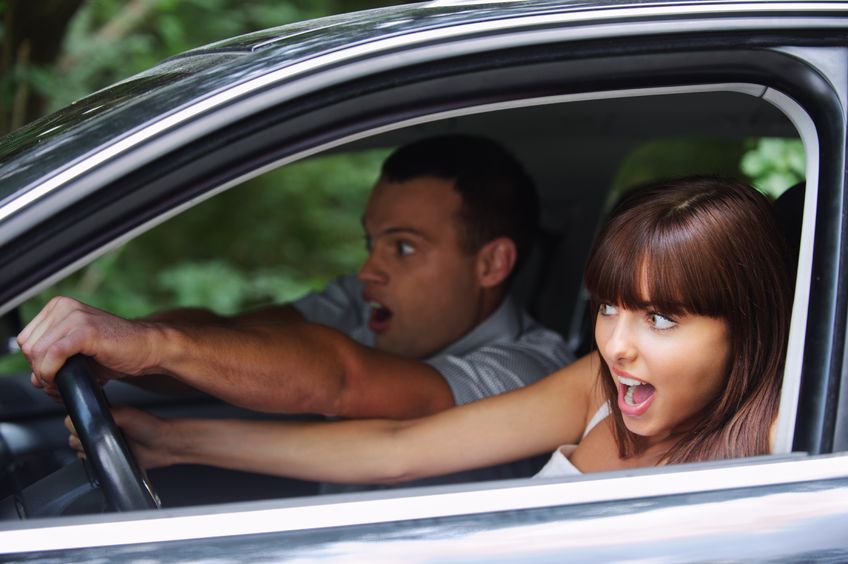 You've likely heard the phrase "driving is the most dangerous thing you will do every day." Every driver has had close calls, and a large majority of drivers have or will be involved in a car wreck within their lifetime. Thankfully, advances in motor vehicle technology has reduced the number of traffic-related fatalities exponentially and several car manufacturers including Tesla, Toyota and Volvo have stated goals to reduce the traffic-fatality numbers down to zero by 2020.
However, many roads remain dangerous in the United States simply due to high congestion, narrow lanes and poor infrastructure. So what roads should you look out for specifically? Here's a list of the most dangerous roads we've researched.
10. Interstate 95, Connecticut
Interstate 95 has a higher rate of exits than usual, and some are less than one mile from each other. This is not a coincidence. The intense congestion of I-95 has lead to a high number of road fatalities. According to a report by the government of Connecticut, 43 percent of all Interstate accidents happened in I-95 in 2008. Furthermore, another report shows that in 2009 an eight-mile stretch of I-95 near the city of Norwalk claimed fatalities of over ten percent of the entire interstate. Construction has improved the congestion and other factors leading to crashes, but accidents still occur at a high rate.
9. Dalton Highway, Alaska
Have you ever seen the show "Ice Road Truckers"? That's what comes to mind when discussing the Dalton Highway in Alaska. This dreary road connects oil and gas truckers to Fairbanks and the North Slope of Alaska. It is one of the most isolated routes in the US, and is so dangerous that a helicopter must patrol the route twice a day to look for broken down vehicles. There are only three towns that are near the 414 mile highway; Coldfoot, Wiseman, and Deadhorse. The coldest temperature in the US has been recorded on Dalton Highway at an incredible minus 80 degrees fahrenheit. Certain parts of the Dalton Highway have also gained notoriety and have been given different names by commercial drivers, such as "Oil Spill Hill" and "Oh Shit Corner." This road only makes number nine in the list because of the road has low rates of car usage, only claiming about ten accidents and one fatality per year.
8. Highway 138, California
State Route 138 traverses a beautiful environment, but is also one of the most dangerous routes in California. According to a California Government study, one specific 5.7 mile span on Route 138 caused 84 accidents and eight casualties within five years from 2007 to early 2013. Another report from the Los Angeles Times shows that Route 138 claimed 56 lives and caused 875 injuries in the five years prior to 2000. So what makes this highway so dangerous? Police and other officials claim that lack of visibility and high, steep dropoffs are what make Route 138 a "Highway Deathtrap." This is seen in another Los Angeles Times article that accounts the tragic story of a pickup truck that swerved off the road and plunged into the California Aqueduct, killing the driver and three passengers.
7. Highway 550, Colorado
Highway 550, also called "The Million Dollar Highway," is located in the mountains of Colorado. This mostly single lane route has almost no safety measures like shoulders and guardrails. Perhaps the lack of guardrails and more lanes would not be as much of a problem if the road wasn't literally built on the side of a cliff. Though Highway 550 is very scenic, it also provides severe hazards like falling rocks, crossing wildlife, limited visibility, and whatever else nature can throw at a driver. The Durango Herald, reports that between 1995 and 2010 there have been over 300 accidents. Highway 550 is number seven on this list because there are no plans to provide guardrails or shoulders, as the state claims that doing so would prevent slow plows from clearing snow from the roads.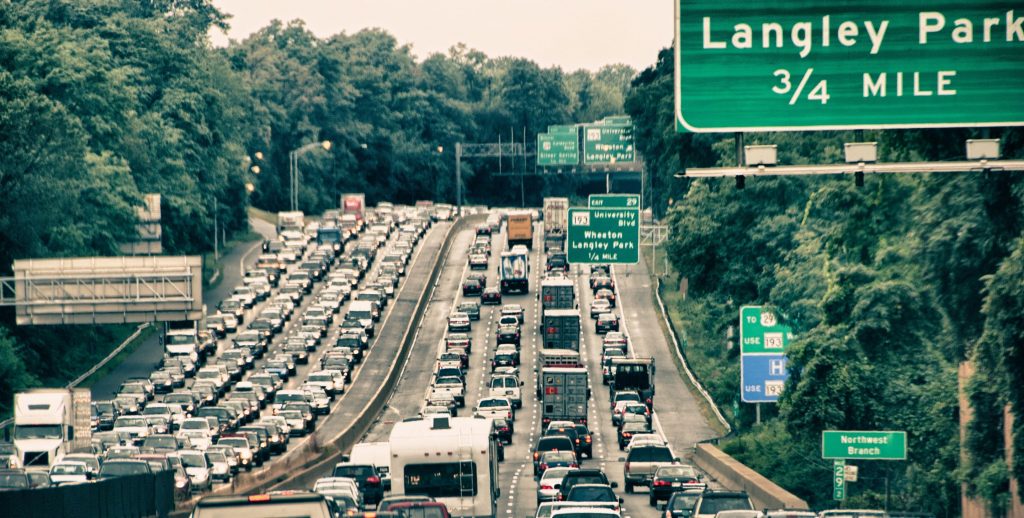 6. Interstate 5, California
Interstate 5 runs vertically from Mexico all the way to Canada along the west coastal states. The sheer density of the population in California, plus the long stretch through California allow Interstate 5 to rack up statistically large numbers of road fatalities. According to the National Highway Traffic Safety Administration (NHTSA), I-5 has claimed just over four lives for every stretch of 10 miles of the route within the United States. One of the many factors that leads to such high fatality ratings is that the congested interstate is prone to pile-up wrecks, in which one collision causes a chain reaction that in turn causes all the cars behind the vehicle to crash as well.
5. Highway 2, Montana
Believe it or not, but rural roads are actually among the most dangerous roads to drive in America. Though rural roads are often overlooked in terms of traffic death statistics, they are actually very difficult for ambulances to reach in a timely manner. Furthermore, crashes on remote "farm roads" often are not discovered and reported until a significant amount of time has passed. This is precisely why Highway 2's stretch through Montana is number five on this list.
Highway 2 runs the longest through Montana and crosses into several indian reservations and vast remote plains. Simply put, when a crash happens medics arrive far too late to provide adequate assistance because Highway 2 is miles away from major cities for hours of travel time. The average arrival time for ambulances on Highway 2 in Montana is 80 minutes compared to a 15 minute arrival time in most urban areas in Montana. In fact, Montana University's Center for Excellence in Rural Safety has ranked Highway 2 one of the most dangerous roads in the US because it is responsible for 55 percent of the state's traffic fatalities.
4. Interstate 95, Florida
The I-95 segment in Florida is incredibly dangerous because of the likelihood of a fatal crash within the couple dozen miles that the interstate runs through the city of Jacksonville. I-95 runs through Jacksonville for about 76 miles, however, within it's city limits Interstate 95 has claimed 63 fatalities between 2011 and 2015. That's just under one death per mile within a five-year span. What makes this section of I-95 so dangerous is a melting pot of factors such as high congestion, complex and fast-paced intersections, and the risks of vehicle pileups.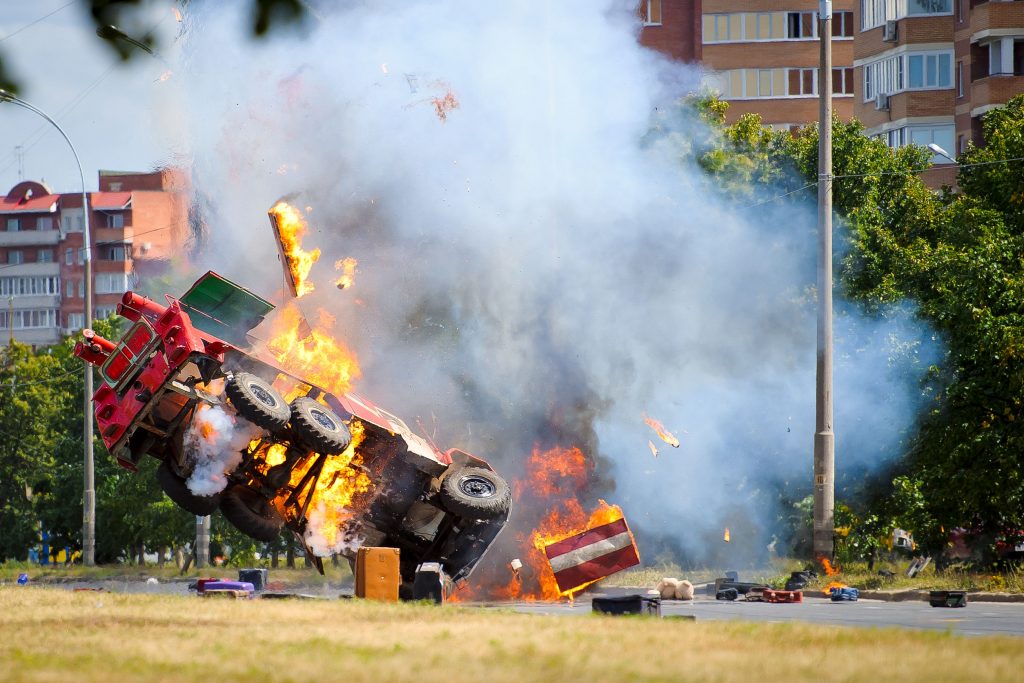 3. Interstate 10, Arizona
The long 150 mile route of I-10 through Arizona is actually fairly busy on an average day, and is known for its scenery of America's Sun Belt. So how does a seemingly regular stretch of Interstate become notorious for its rate of road fatalities? Lack of median barriers. All it takes is a tire blowout, drowsy driver or lack of visibility for cars to collide head-on with one another. This has been the case repeatedly along Arizona's I-10 run, and the case worsens as large semi truck tires give way under immense heat and overuse. In a single year, this road has claimed 85 fatalities.
2. Interstate 10, Louisiana
Yep, Interstate 10 is on this list twice in a row. The Interstate 10 route through Louisiana combines two incredibly deadly factors to be number two on this list; rush hour traffic, and a crumbling infrastructure. I-10 rest on the southern belt of Louisiana that has repeatedly been hit by hurricanes as construction crews work almost continuously to fight against water erosion. This road is especially dangerous over certain bridges, like the bridge over Lake Charles, which has a low structure rating from the state's government. Furthermore, the rush hour in New Orleans is also responsible for an average one fatal crash for every two miles within the city limits. Although you're likely asking why Louisiana's length of I-10 is more dangerous than that found in Arizona. When brought down to the numbers, it's because the Louisiana I-10 segment claims 89 lives per year.
1. Highway 99, California
Highway 99 travels through the most densely populated areas in California, and has recently completed construction to widen the road to four lanes on each side. And that's still not enough. As far as numbers go, Highway 99 is the most terrifying. The road averages 6.2 fatal crashes for every ten miles of roadway. This highway contains nearly every condition needed to make it unsafe. Highway 99 experiences immense wear and tear from the thousands of cars that use the route every day. Fog often provides poor visibility and congestion makes it very easy for drivers to start a pileup or multi-car accident. Shoulders and exits are far too narrow and interchanges are too short to be safe. Be warned, Highway 99 is the nation's vehicle deathtrap.