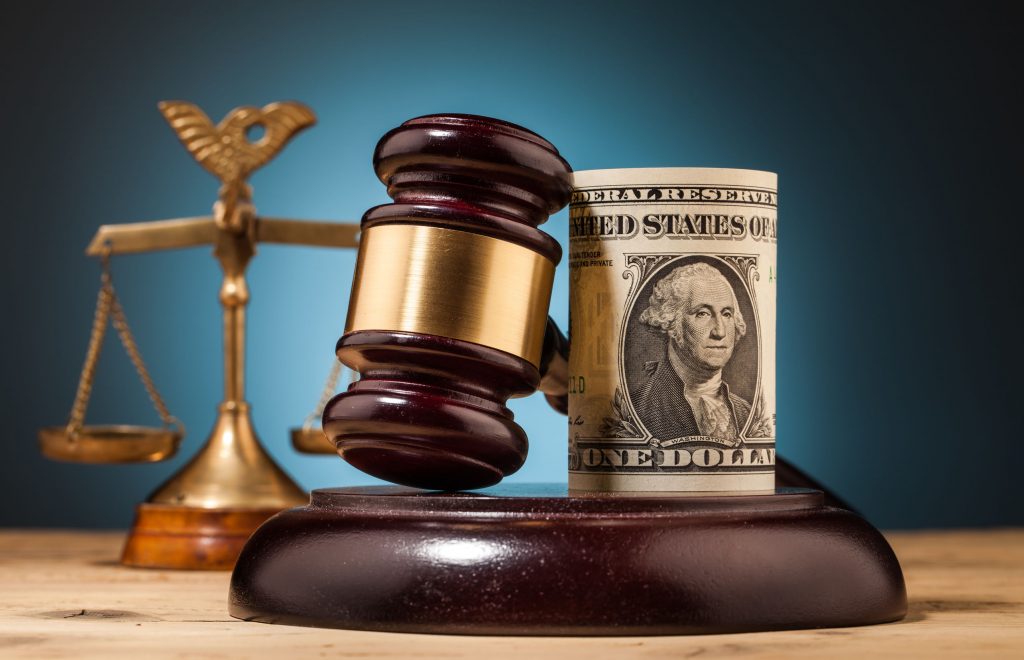 This past Tuesday, the Supreme Court issued a decision making it harder for plaintiffs to file injury suits against companies in states where the injury did not occur. The Court decided in favor of Texas-based BNSF Railway Co. with an 8-1 ruling, concluding that the plaintiffs should not be able to file in Montana as they were not injured in that state. The decision was in direct opposition to the lower court which ruled that the plaintiffs should be allowed to sue the company, a subsidiary of Berkshire Hathaway Inc., in any state where that company operates, even if they were not living in that state. Ultimately the ruling came down to this: that a company cannot be sued in a state where it is not incorporated nor where it is not conducting a large portion of its business. Of course, BNSF was thrilled with the outcome, saying "BNSF is grateful to the Supreme Court for the clarification they provided in deciding this case."
Ongoing Debate
This case marks a turning point in an ongoing battle between businesses and plaintiffs over where lawsuits should be filed. Large companies, which tend to have multiple locations throughout the country or the world, have argued against what they view as the practice of "shopping" around for courts whereby an injured party chooses a "plaintiff-friendly" court.
Plaintiffs in return argue that companies have been trying to block injured parties from obtaining rightful compensation for grievous harm. According to Julie Murray, a lawyer for the plaintiffs, "some injured rail workers may have to travel far from home just to reach a courthouse that can hear their claims. Workers already suffering from disabling injuries caused by their employers shouldn't have to bear that burden."
Corporations won a major victory in 2014 when the Supreme Court ruled in favor of a German corporation, Daimler, who was being sued by Argentinian plaintiffs in California. Justice Ruth Bader Ginsburg argued for the majority, saying that the plaintiffs had no grounds for suing in California because that state did not have general jurisdiction over Daimler.
The Case
Three years later, Ginsburg once again authored the majority opinion, citing the 2014 case in her argument. She wrote, "[BNSF] is not 'at home' in Montana, as required for the exercise of general personal jurisdiction under Daimler AG v. Bauman." The two plaintiffs, Robert Nelson of North Dakota and Kelli Tyrrell of South Dakota, both claimed that they had suffered injuries related to the company – one with an injured knee and the other with a deceased husband who allegedly had contracted cancer due to chemical exposure at work.
The Court found that the Federal Employers' Liability Act (FELA), the federal law giving railroad workers the ability to sue their employers, does not contain a rule pertaining to the jurisdiction over railroad companies. Additionally, the Court stated that a Montana rule – that includes any person "found" in state lines in the state's jurisdiction – must not contradict the due process clause of the Constitution. In this case, the Court found that it did not. Lastly, the Court concluded that BNSF could not be shown to be "at home" in Montana – it is not incorporated there and does not do a majority of its business there. At minimum, the plaintiffs would have to show that the injuries occurred in relation to business conducted in Montana. Failing that, the Court contended, the injured parties could not sue BNSF in Montana.
In the dissent, Justice Sonia Sotomayor argued that the high court should have at least let the Montana Supreme Court decide whether BNSF is "at home" in that state. She added that the Court's ruling is "a jurisdictional windfall to large multistate or multinational corporations that operate across many jurisdictions. Under its reasoning, it is virtually inconceivable that such corporations will ever be subject to general jurisdiction in any location other than their principal places of business or of incorporation."