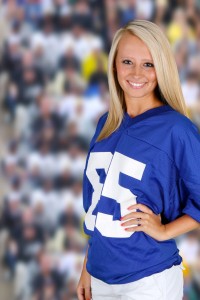 Super Bowl XLVIII is going to be unique. It will be the first cold weather Super Bowl in an outdoor open air stadium. Fans travelling from all over the country need to prepare for weather conditions that they may not be used to. The big game will take place on February 2, 2014 at the Met Life Stadium, and is hosted by both New Jersey and New York. Some advanced planning can go a long way in ensuring that you enjoy a safe and healthy Super Bowl.
Transportation
Whether you fly or drive to the NJ/NY area, when it comes to getting to the game itself, consider taking the Fan Express bus or NJ Transit. Navigating unfamiliar roads with extremely busy traffic, and possibly hazardous weather conditions puts you at high risk for an accident, getting lost, or missing the game.
If you do choose to drive, be aware that parking will be very limited, and you must purchase a parking permit in advance.
Dressing for the Game
Dress warmly and in layers. Be prepared for anything from below freezing temperatures to temps in the 40's. You could be in for heavy snow or sunshine. Make sure you have a warm coat that will protect you from getting wet in the snow. Bring a hat, scarf, and gloves or mittens and wear warm socks to prevent frostbite. Consider bringing a blanket. Hand warmers are a great investment too. Wear layers so you can take some off if you do get too hot.
Even though it will be cold and may even snow, don't forget to wear sunscreen and sunglasses.
Be Prepared to Purchase Necessities
It is very important that you stay hydrated and eat plenty of food on game day. It will help you handle the weather conditions. However, you will not be able to bring your own food and beverages. Be prepared to purchase plenty for yourself and your family.
The NFL has very strict rules on what you can bring into the stadium, including specific rules on the size and type of bag you can bring, kind of like going to the airport, but worse. There is an exception for medically necessary items.