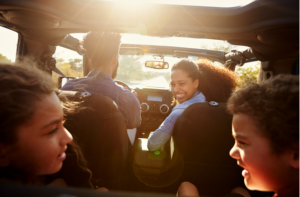 Accidents do happen, but it's always important to prevent these accidents before they happen. Now that it's summer, you might be thinking about going on a long trip with friends and family. To ensure that you keep your loved ones safe during this time, consider the following road trip safety rules.
Get your vehicle ready
The most crucial safety measure while planning for your summer trips is to ensure that your vehicle is road-ready. This means performing regular maintenance such as oil changes, tire pressure, battery checks, and other forms of tune-ups. It's always advisable to consult an expert when you're unsure about what you're doing.
Focus on the road
You should realize that your life and other people's lives depend on you when you're behind the wheel. So, it's crucial that you keep your eyes focused on the road. Avoid distractions like using your smartphone or eating and drinking while driving.
Take regular breaks
How about taking regular breaks while on the go, especially on long drives? You should also consider limiting night-time driving. Exhaustion and decreased visibility can make it difficult to drive safely.
Watch for children
With schools closed, children will be out and about. Therefore, drivers should be extra careful and be on the lookout for kids.
Be aware of your environment
Your new destination can be so engrossing that you forget to keep your hands on the wheel. This can lead to potential safety risks. Maintain your focus and if you really want to get a good view of the new environment, park somewhere and enjoy the scenery for a while before you continue with your journey.
Keep an emergency kit
Prepare for the unexpected by ensuring that your emergency kit is fully equipped. Some of the items that should be onboard include a flashlight, jumper cables, flares, first aid kit, water, etc. These things will help you in case the unexpected happens.
Summer road trips are exciting as they allow us to mingle and share beautiful experiences with our loved ones. However, this is only possible if we maintain road safety. Follow these recommended tips, and you will surely have a wonderful experience to remember. Remember, at McPhillips Fitzgerald & Cullum, we are always ready to help you deal with accident-related cases. Don't hesitate to contact us for exceptional legal expertise you can depend on.