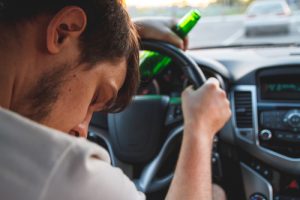 With the holidays right around the corner, now is a great time to broach the subject of holiday DUIs. Office parties, get-togethers with friends, and family gatherings are part and parcel of the season. With many of these events, alcohol beverages are part of the deal. That may be why there is a bit of a spike in motor vehicle accidents around Thanksgiving and New Year's Day.
So what can you do to prepare yourself and prevent DUI accidents? Here are a few tips:
Designate a sober driver.

This tried-and-true method is always a good way to go. If someone in your travel group is willing to be the designated driver, take them up on the offer. This person can make sure that no one gets behind the wheel when they shouldn't.
Use a ride-hailing app or public transportation.

It's pretty easy these days to get a ride. With Uber, Lyft, and other ride-hailing apps, as well as taxis and public transportation apps, paying for a ride home might not be a bad idea, especially if you find yourself having more drinks than you planned.
Plan ahead.

While anything can happen, it's always a good idea to have a plan. If that plan includes enjoying a holiday beverage, then you should figure out how you will get home safely. One of the worst positions to be in is feeling like you have to drive home after a couple too many because you didn't make a plan.
Taking these steps may be the right way to reduce your risk of a serious DUI crash, which would not only endanger you and your passengers, but also other motorists on the road.
What if You are Injured by a Drunk Driver?
If you or a loved one is injured in a crash caused by a drunk, drugged, or otherwise careless driver, then you should consider calling an attorney. You may be able to pursue compensation and justice in a lawsuit. Sometimes insurance companies do not make a fair or adequate offer, and an attorney will recognize it as such and fight for maximum compensation on your behalf. Please use our directory to find an experienced attorney in your area.