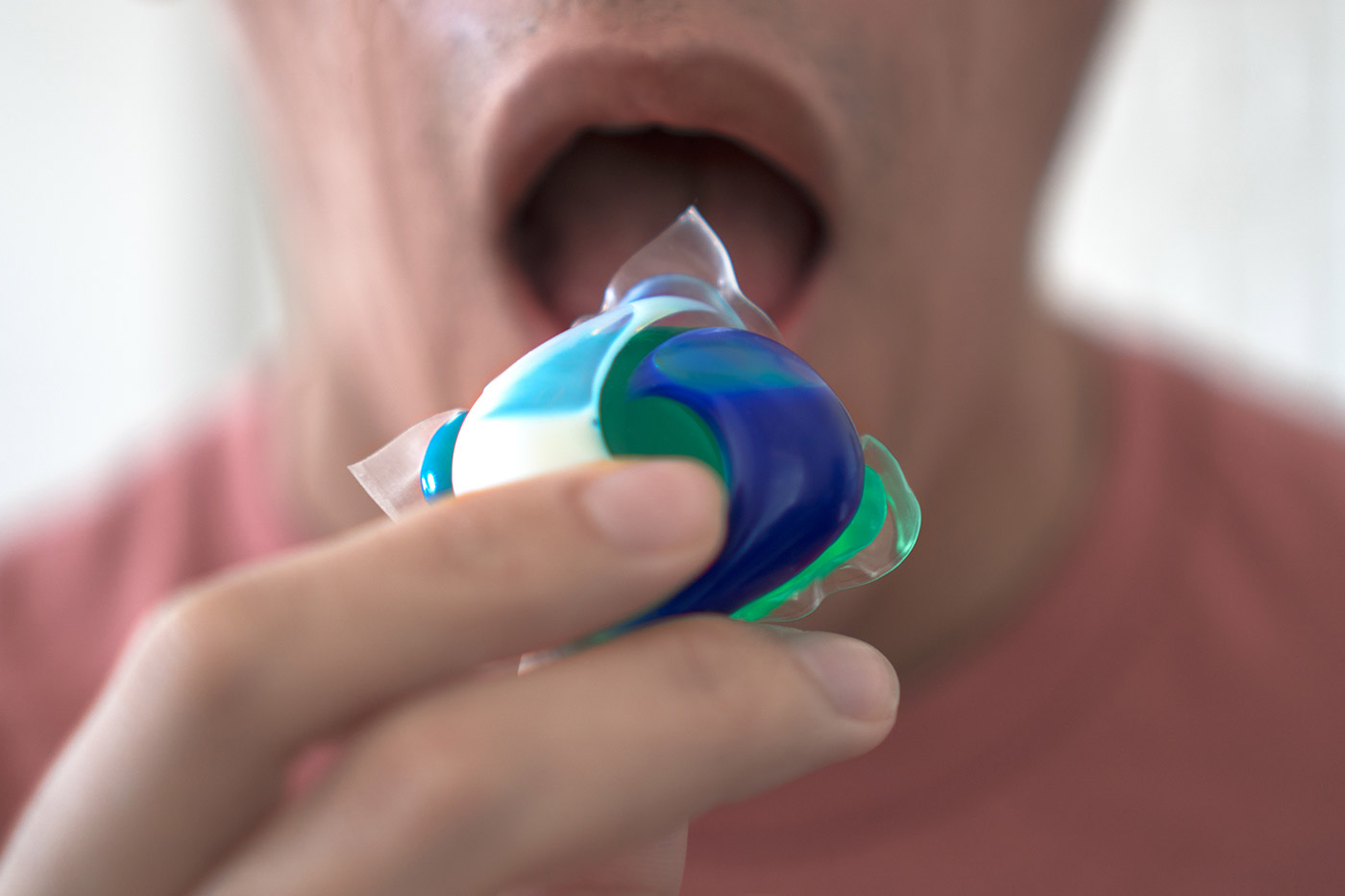 As soon as Procter & Gamble started advertising "Tide Pods" on You Tube recently, the meme "Eating Tide Pods" became a suicidal social media dare that P&G is quickly trying to neutralize before it becomes a personal injury nightmare.
Clips showing teens biting into the highly-toxic laundry detergent have gone viral, including one showing people dressed in animal costumes using a "Tide Pod" as a pizza topping.
Since the start of the year, poison-control centers across the country have reported 40 cases of people aged 13 to 19, intentionally ingesting laundry pods, says the Association of Poison Control Centers, as reported by The Wall Street Journal.
Not about a 2-Year Old
"This is not about a 2-year-old grabbing something or a senior citizen with Alzheimer's, this is about people intent on doing this challenge," Bruce Ruck, a pharmacist and managing director of the New Jersey Poison Information Systems at Rutgers University, told The Journal.
"I'm scared of what comes next," he added.
P&G Chief Executive David Taylor said on Monday, "Ensuring the safety of the people who use our product is fundamental to everything we do at P&G."  
"However, even the most stringent standards and protocols, labels and warnings can't prevent intentional abuse fueled by poor judgment and the desire for popularity," Taylor said, according to a blog published by the company, and reported by The Journal.
Rob Gronkowski Says "No, No, No"
"No. No. No. What the heck is going on people? Use Tide Pods for washing, not eating, says football star Rob Gronkowski in a video P&G posted to Twitter, Facebook and YouTube.
Consumer Reports Highlights Spike in "Exposures"
"We've seen a large spike in single-load laundry packet 'exposures' among teenagers since these videos have been uploaded," Stephen Kaminski, executive director of the American Association of Poison Control Centers told Consumer Reports.
The poison control center reported 53 such cases last year, up from 39 cases in 2016.
Consumer Reports also said Google is "actively removing the "Tide Pod" challenge videos from YouTube. Facebook is doing the same.
Very Young and Elderly
The concentrated liquid laundry detergent's candy-like appearance has plagued P&G since U.S. poison-control centers recorded thousands of incidents of small children coming into contact with the product.
"Tide Pods" have been linked to eight deaths categorized as "accidental ingestions", according to Consumer Reports.
Since Procter & Gamble blockbuster laundry pods were launched in 2012 — and have become the company's best-selling product — P&G has changed the appearance of packaging to make it look less like candy, added a bitter taste, and produced commercials warning parents to keep the pods out of reach of young kids.
Meanwhile, Consumer Reports has been calling on manufactures to make the pods safer, including making them look less candy-like.
"We have also advised households with children younger than six or with anyone who has a cognitive impairment, to steer clear of them," the consumer agency states.
"While the exact blend of ingredients in any given laundry pod is proprietary and may differ from one brand to the next, we know that they generally consist of ethanol, hydrogen peroxide, and what chemists call long-chain polymers, or soap.
"When the film dissolves and detergent is released, the ethanol peroxide and polymers can cause burns."
Toxicologists describe these burns as 'caustic, meaning they can eat away at the tissue that makes up your gums and inner cheeks. The same will happen to your esophagus, stomach and other parts of your gastrointestinal tract, as the ingredients pass through your digestive system.
"At the same time, the portions of the laundry pod that have made their way into your stomach and GI tract can migrate into your blood stream, vital organs and central nervous system, including your brain. From there, it can be a short path to seizures, coma and eventually death," Consumer Reports warns.
Given this hazard, teens are advised to avoid the foolish challenge craze, and parents of young children are reminded to store the pods in a secure location.