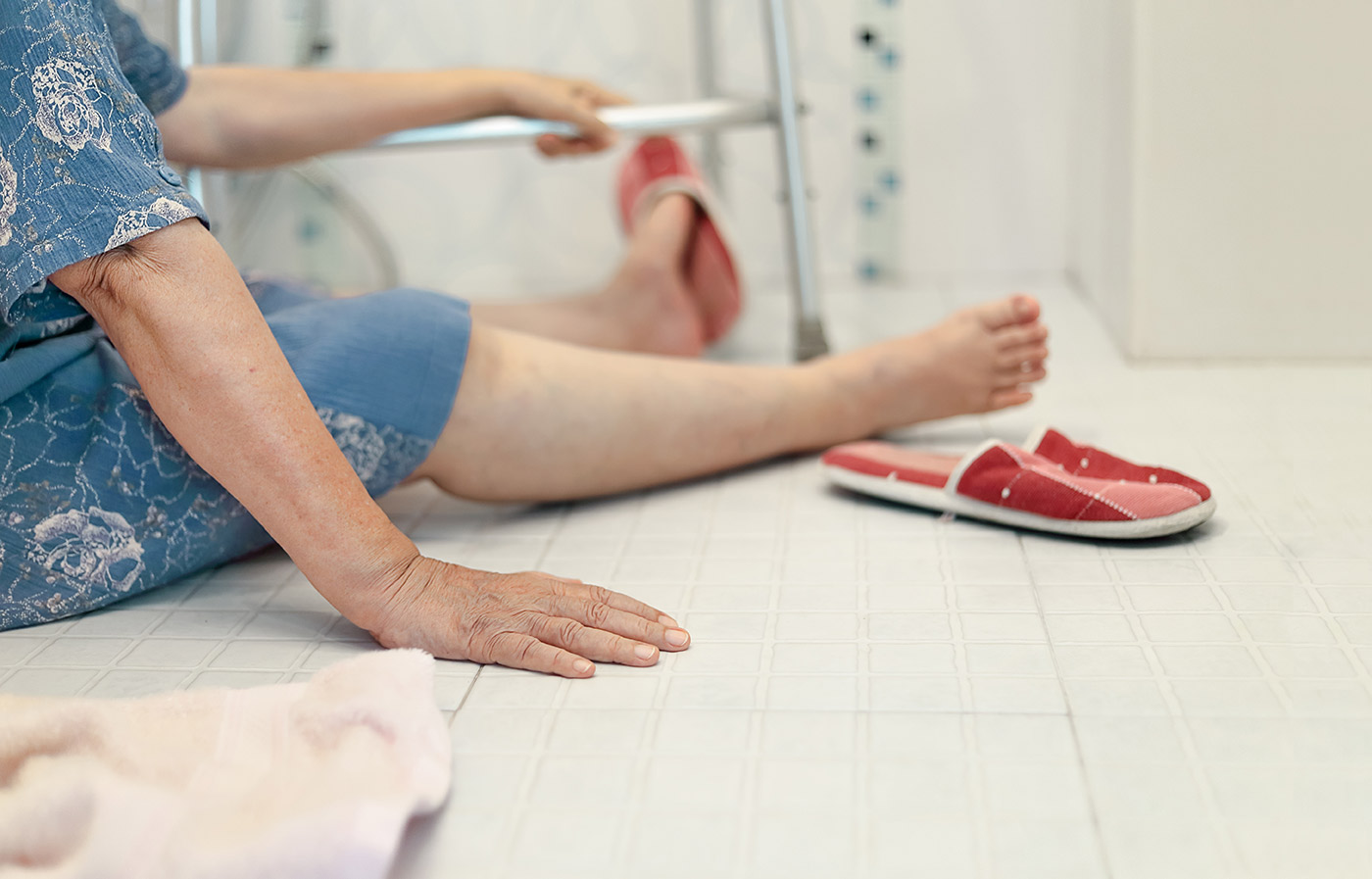 Each year, over 300,000 seniors over 65 suffer from a serious hip fracture. These injuries usually occur in one of two ways. Many people slip and fall, and then break their hips. That's especially common in nursing homes that have environmental issues, like dark hallways or wet spots on floors. Alternatively, according to former Surgeon General C. Everett Koop, many people break their hips and then fall, mostly because they stand up from sitting positions incorrectly and knock their hip joints out of alignment.
If either of these kinds of falls occurs in a nursing home, the facility may be liable for nursing home negligence and legally responsible for damages .
Falling and Breaking a Hip
Under common law, nursing home residents are invitees, because they are on the premises for a business purpose. In this case, money changes hands. The patient often pays the nursing home for ongoing care, and the nursing home usually receives money from the government for services rendered to the patient.
Some states, including California, have abolished the common-law classification system which includes invitees, but the legal duty remains much the same.
If the victim was an invitee, the landowner has a duty of care to keep the premises reasonably safe. Furthermore, the landowner has a duty to inspect the premises and warn invitees about any dangerous conditions pending their repair. This duty is nondelegable, so the nursing home cannot blame the situation on a janitorial company or other third party.
Breaking a Hip and Falling
As many as 90 percent of nursing homes are understaffed. In these environments, the details are one of the first things to go. And, overlooking these details often causes serious injury.
In many understaffed facilities, common areas are not watched as closely as they should be, largely because the staff often erroneously assumes that if the resident is healthy enough to be mobile, the resident needs less attention. As a result, some residents stand up incorrectly. To give themselves better leverage when standing, many seniors spread their legs. This position puts too much stress on the hip, and the joint breaks.
Nursing home owners breach their legal duty of care if they do not provide enough people to ensure that residents are keeping themselves healthy by getting up from a seated position with their legs together.
In both these situations, victims are usually entitled to compensation for tangible damages, such as medical bills, and intangible losses, such as emotional distress. Large punitive damages are available as well, in many situations.