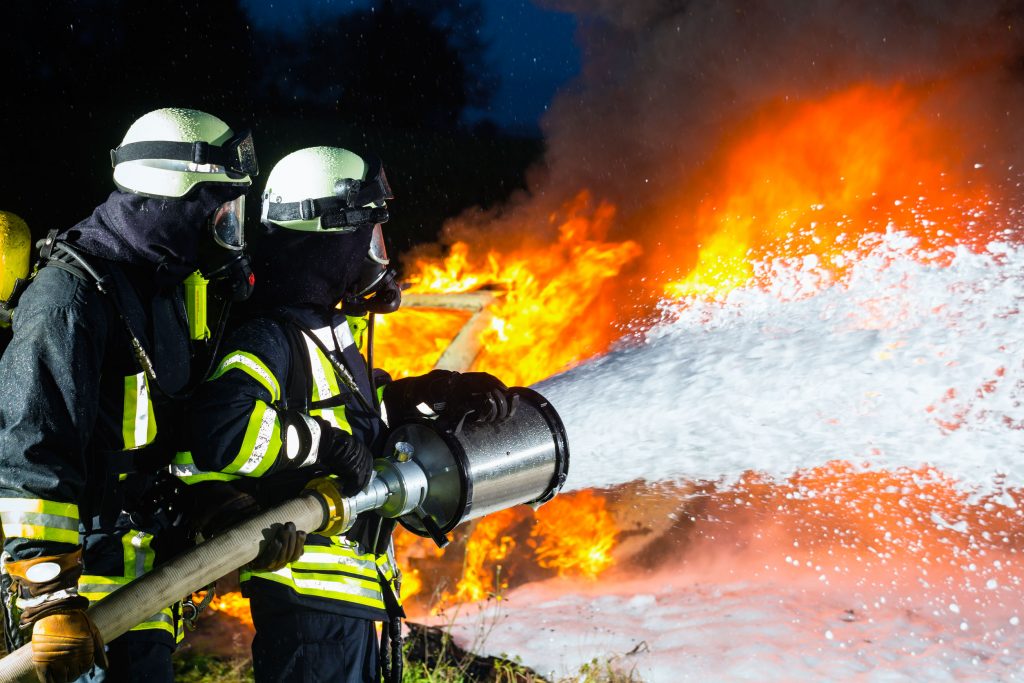 When choosing a nursing home, or if you want to learn more about the quality of the nursing home where a loved one already resides, one of the basic steps is to check it out on Medicare's Nursing Home Compare website. Unfortunately, at this time fire safety inspection data are not available.
If you want to know if your loved one's nursing home has sufficient fire safety measures in place, you'll have to check it out for yourself.
Nursing Home Fire Safety – What to Look For
Sprinklers – the single most effective fire protection feature

Smoke detectors, fire extinguishers, alternate exits

An evacuation plan. Ask to see it.

Fire drills performed quarterly by each shift. Fire drills should be conducted at unexpected times. Again, ask to see the documentation.

Adequate staff-to-resident ratio on all shifts, including during holidays.

Hallways and exits should be free from obstacles such as boxes and other clutter.

Attitude – nursing home staff should be willing and able to answer your questions.
Nursing Home Fire Sprinklers
Fire sprinkler systems are now required in all Medicare/Medicaid-certified nursing homes, but that is a recent development. Although fire sprinkler systems have been required in newly constructed nursing homes for quite some time, it was not until August, 2008 that the Centers for Medicare & Medicaid Services (CMS) published a finale rule requiring all nursing homes to be equipped with automatic fire sprinklers. The rule included a five-year phase-in, giving nursing homes until 2013 to install the systems. In 2014 a rule was issued that allows for an extension on that time for nursing homes that are undergoing renovations or reconstruction.
If someone you love has been harmed in a nursing home, please read about Nursing Home Negligence Lawsuits.