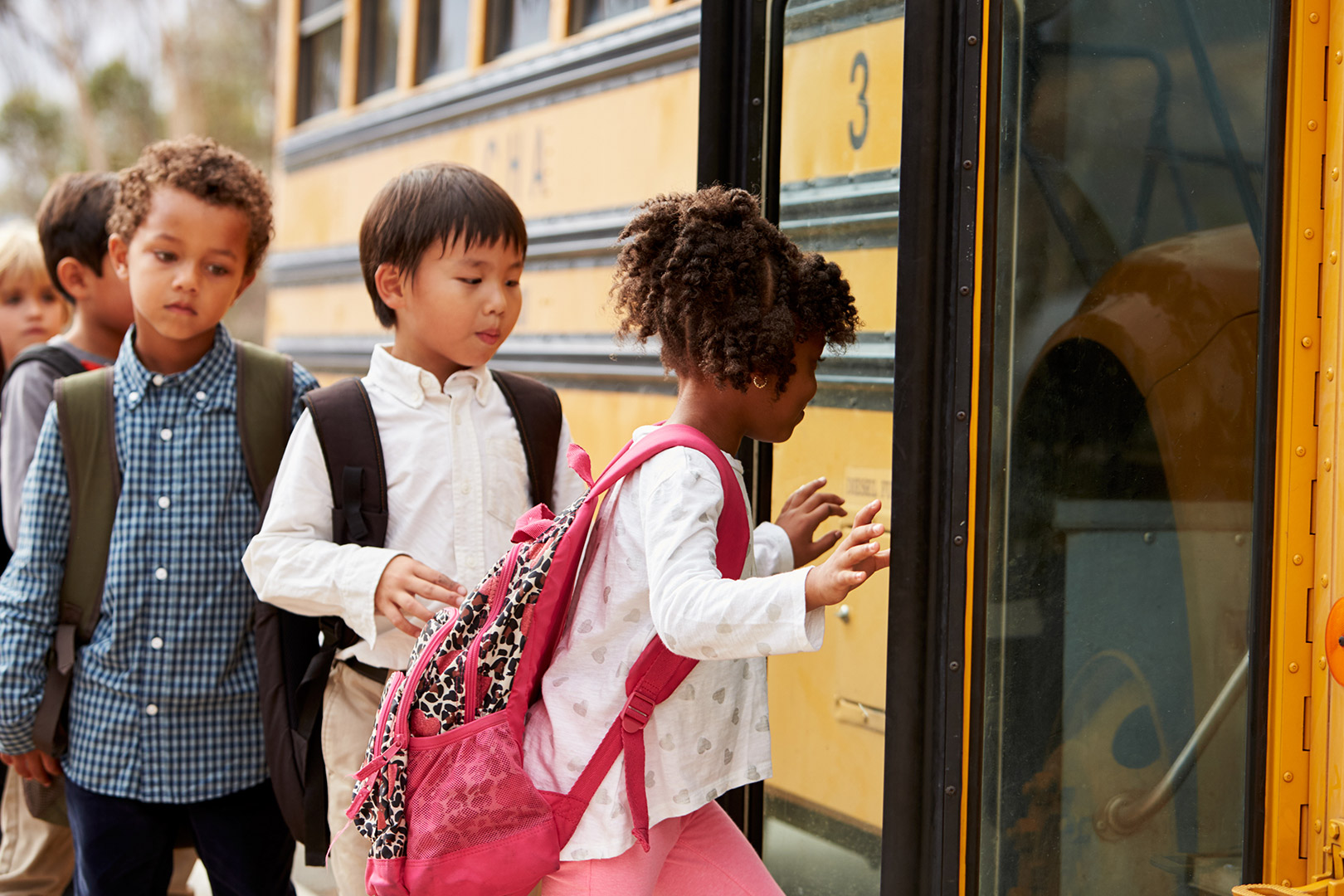 Last month, the National Transportation Safety Board issued several important recommendations at a hearing in Washington. After studying two school bus accidents in Chattanooga, Tennessee and Baltimore, Maryland, the Board suggested that all school buses be outfitted with lap and shoulder straps. Though the NTSB has no regulatory authority, it's safety recommendations are taken seriously by governmental agencies (such as the National Highway Traffic Safety Administration) and industry groups. This marks the first time the Board has made such recommendations.
Emergency Brakes
In addition to safety harnesses, the NTSB asked the NHTSA to enforce automatic emergency breaking systems that would engage if the bus driver fails to do so. Such technology could go a long way toward preventing serious injuries to children and damage to the front end of school buses.
The Report
According to the NTSB's special investigation report, both the Maryland and Chattanooga school bus crashes – which killed a total of 12 children and injured 37 others – involved privately contracted bus drivers. In Maryland, the driver suffered an epileptic seizure and lost control of the vehicle, and in Chattanooga, the driver, who was texting while traveling at high speeds, steered the bus off the road. Both cases involved multiple fatalities, which occurred as a result of a lack of oversight by "the school districts and the contracted motor carriers," according to the report.
The report concluded that the Maryland driver was permitted to operate the vehicle despite his having a "disqualifying medical condition" and a phony driver's license, and that the Chattanooga driver was allowed to drive, despite his lack of experience.
According to the Board, "In both cases, school bus drivers continued to operate school buses unsafely, with no remedial action taken, even when driver safety issues were known. In addition to lack of oversight, the Baltimore report focused on medically unfit school bus drivers, and commercial driver license fraud."
Recommendations
The report made the following recommendations:
Forty-two states and US territories should pass laws requiring buses to have both lap and shoulder belts, as opposed to just lap belts, which are currently in use in Florida, Louisiana, New Jersey, and New York

The NHTSA should "Require all new school buses to be equipped with collision avoidance systems and automatic emergency braking technologies

The Federal Motor Carrier Safety Administration should request a list of all medical conditions when asking for information from a commercial driver's insurer
These are the top three recommendations, but the report mentions a litany of others pertaining to, among other things, facial recognition, reporting procedures and complaint resolution.
Robert Sumwalt, Chairman of the NTSB, spoke about the importance of the Board's recommendations: "Today's recommendations, if acted upon, will help ensure new school buses are manufactured with occupant protection such as lap-shoulder belts as well as collision avoidance technology." He continued, "Safety demands oversight that puts lives first."
Debate
There has been much debate around the proposed usage of seat belts in school buses. As buses are relatively safe already, many have argued that seat belts are unnecessary. According to the NHTSA's website, "There is no question that seat belts play an important role in keeping passengers safe in these vehicles." The site continues, "But school buses are different by design, including a different kind of safety restraint system that works extremely well."
Moreover, according to the NTSB's special report, school buses are the safest form of transportation for children. Though there were 1,282 school-bus-related fatalities between 2007 and 2016, there were more deaths associated with other types of vehicles during the same period.
Nonetheless, school bus crashes can be devastating when they occur. One accident, which occurred in New Jersey, led to children screaming and "hanging from their seatbelts," according to one traumatized victim. Eight states currently have laws requiring seatbelts in buses. Those states are the following: California, Arkansas, Florida, New Jersey, Nevada, New York, Louisiana and Texas. More and more state legislatures have been jumping on the bandwagon, with 29 states introducing seat-belt related statutes in 2017. With the NTSB's recommendations, we might begin to see more seat and lap belts in school transportation vehicles.
If your child or someone you love has been injured in a school bus or auto accident, contact a qualified accident attorney today.