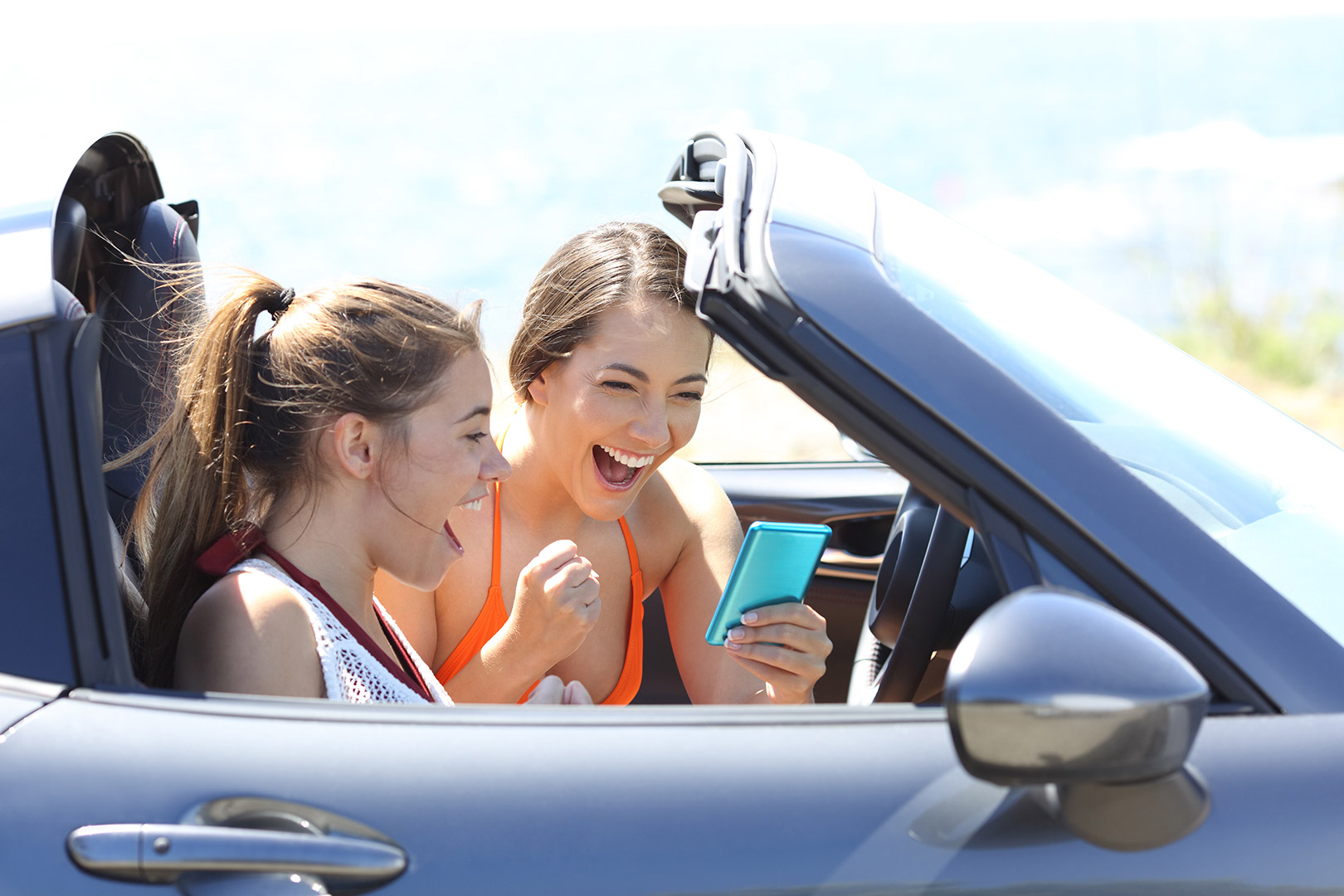 The Hands-Free Georgia Act took effect on July 1st, so it might be useful to go through some of the statute's requirements and penalties. Since ignorance of the law is not a permissible defense, it is a good idea to build a basic understanding of the law's prohibitions and how those prohibitions might affect your daily life as a driver.
The Basics
Georgia Gov. Nathan Deal signed the Act on May 2nd, following one of the worst years for traffic fatalities in the state. In 2017, 1,550 people died as a result of an automobile accident. Attempting to reduce that number, the new law prohibits drivers from engaging in certain activities while behind the wheel. A driver may not:
Hold or support a mobile device, such as a lap top, cell phone or tablet

Read, write or send any data, including but not limited to text messages or emails, while holding the phone

Watch videos, unless it is on a GPS device

Record videos

Touch more than one button to answer a phone call
Anyone caught doing any of these activities while driving will be subject to a $50 fine for the first offense, and a $100 and $150 fine for each subsequent violation. The law will increase an officer's ability to enforce Caleb's Law, which prohibits texting while driving. Under the new statute, officers will merely have to observe whether a driver is holding their phone – regardless of the activity.
Permissible Actions
The statute is not entirely proscriptive. State Representative John Carson, the bill's co-author, clarified the law's intent: "The biggest misconception is that Georgia drivers will not be able to use their phones," he said, continuing, "What the law says is that you physically cannot hold it or support it."
Under the Act, you are permitted to use a device in certain circumstances. For instance, you can:
Text or speak using hands-free tech, such as an ear piece

Navigate using GPS tech

Use a smart watch

Use CB radios, ham radios, CB radio hybrids, subscription-based emergency communication devices and prescribed medical devices

Use a mobile device in emergency situations, such as when you need to report a traffic accident, fire or medical emergency; or when you're lawfully parked in a designated spot – not at a red light or on the road – while the engine is off
Additionally, authorities, such as police, firefighters and EMTs, may use their hands to operate mobile devices.
Easing In
Georgia State Patrol Captain Mark Perry assured drivers that officers would not seek unreasonable citations in the first few months: "While we intend to issue a great number of written warnings and have a lot of conversations on the benefits of going hands-free, each particular interaction is being left up to the discretion of the trooper." He continued, "If the trooper feels that a citation is warranted for a particular situation (crashes with injuries/fatalities etc.), then a citation will be issued. But by and large, the first few weeks and months will be focused on education about the new law."
Better Safe Than Sorry
It is important to note that although the new law allows drivers to use GPS technology, it is not advisable to do so. All forms of distraction are unnecessarily risky and should be avoided at all costs. To that end, it is a good idea to preset the GPS prior to departure. The same goes for your music. There's no need to put you and your passengers at risk because you'd rather listen to Led Zeppelin than suffer through another Eric Clapton track.
Much Needed Reduction
As noted, by Representative Carson, other states with similar laws have seen a 16 percent decrease in traffic fatalities. That means, if drivers adhere to the new law, there could be 250 fewer fatalities every year.
Rob Connolly, Chief of the Georgia Tech Police Department, echoed that idea: "Prohibiting the use of technology while driving both on and off campus will greatly reduce the number of accidents caused by distracted driving." He continued, "It's important for our community to take note before the law goes into effect and we begin enforcing the new regulations."
If you've been injured in a distracted-driving accident, you may want to reach out to a skilled automobile accident attorney. With the right help, you can obtain just compensation for costs associated with your injuries and focus on getting better.