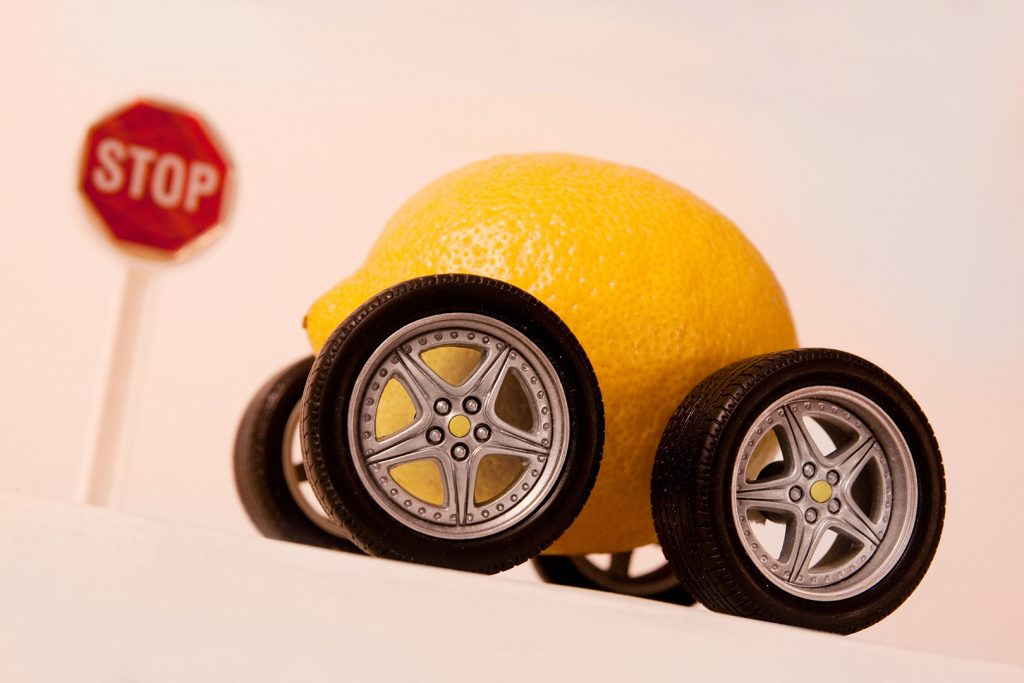 Buying a new car is an exciting time, but what happens when that joyful day turns into a nightmare because your new car is a lemon? After enjoying the new car smell, a pristine exterior, spotless interior, and driving unnecessary miles just to get behind the wheel of your new "baby," you learn that you're latest prized possession is a "lemon."

That's a devastating discovery, and it's one that could lead you on a long path of paying for expensive car repairs, ordering replacement parts, and arguing with the dealership or car salesperson who promised you a perfect new automobile.

There is hope, however, as most states have what are referred to as "Lemon Laws" that protect car owners from being stuck with flawed motor vehicles that cannot be fixed and force manufacturers to replace a lemon once certain criteria are met in a certain period of time.
Florida Lemon Law
Lemon laws vary in each state, and in most states, Florida included, only new cars or cars with a long-term lease will qualify for replacement if certain criteria are met. If you buy a used car, or even a certified pre-owned car (CPO), you will not qualify for the lemon law. When you buy a CPO car, even if it's only a few months old or has only a few thousand miles on it, you agree to take the chance that something may be wrong with it.

While we hope we can trust and believe the person who sold us the used car, if there is inherently something wrong with the vehicle that cannot be fixed, there is no law in place to reimburse you the cost of the used car or replace it. In other words, you're just out of luck. But if you bought a new car in Florida, and it meets the criteria below, you may seek a replacement vehicle from the car dealer or manufacturer if:

The problem began within 24 months of leasing or owning the vehicle
The defect in the car prevents you from using the vehicle, reduces its value, or impairs driver and passenger safety
The same issues led to the car undergoing at least three attempts at repair and none of those attempts solved the issue
The vehicle has been out of service because of the problem for a minimum of 15 days
Before Filing a Lemon Law Claim
The lemon law states that the person who bought the car must allow the dealership or manufacturer to correct the problem before taking legal action. When car dealers and manufacturers are made aware of an inherently bad car, they should take action to correct the problem, but if they do not or they do not successfully fix the problem, you may need to take legal action. Because the lemon law is complicated and because seeking a replacement vehicle requires very specific steps, you may need the assistance of a Florida lemon law attorney.

One example of something that must be done before taking legal action is that Florida Lemon Law requires you to fill out and mail a "Motor Vehicle Defect Notification" to the manufacturer of the vehicle. You must send the form through certified mail in order to have proof the manufacturer received it. That is the manufacturer's last chance to inspect and repair your car. If ten days have passed and the manufacturer has not attempted to rectify the situation, you can then file a lemon law claim.

An experienced attorney can help you navigate this complicated, time-consuming process. If you think you may have a lemon on your hands, please contact a lemon law attorney near you to schedule a consultation.