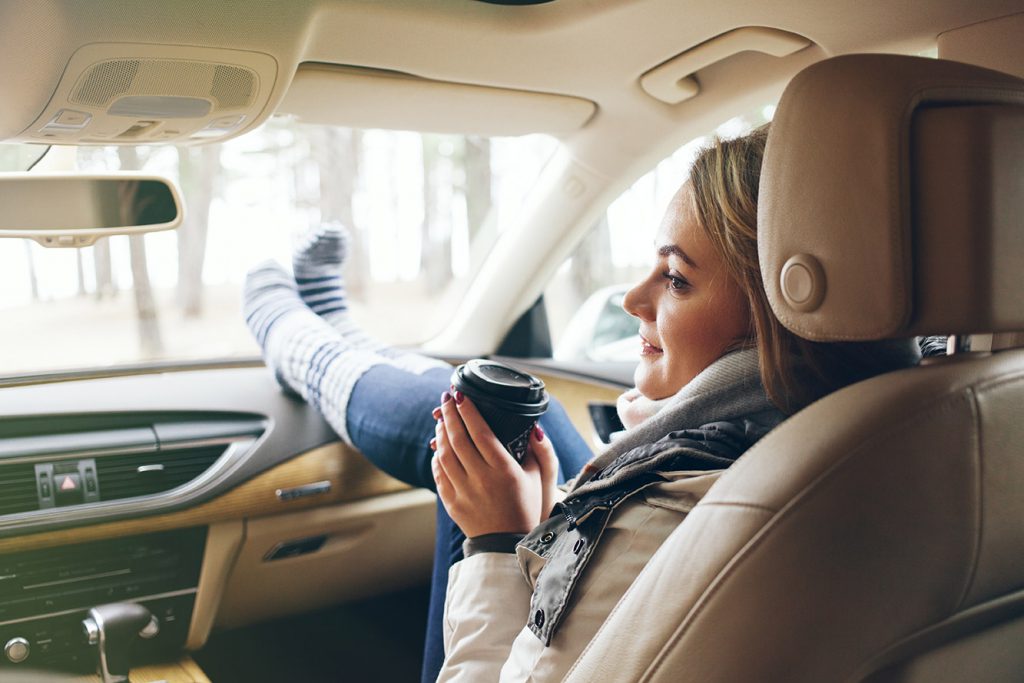 According to the National Highway Traffic Safety Administration (NHTSA), between 1990 and 2008, 290 people died due to an ejected airbag. Many of the victims were passengers and 80 percent of those who died were not wearing their seat belt. The kicker is that many of these collisions occurred at low speeds. Of course, the backdrop to these fatalities is all too familiar to many of us. We've all been there. Out for a summer road trip. Windows down. Music blaring. Feet up, with nothing on the mind but the open road. What's the worst that can happen? Sadly, the worst-case scenario is quite terrible. If, god forbid, the airbag were to inflate, it would do so at an incredibly high speed – anywhere between 100 and 220 mph. If your feet were on the dashboard at the time of inflation, "the airbag may send your knees through your eye sockets," as stated by the Chattanooga Fire Department earlier this month.
Follies of Youth
Nightmare stories abound. On the Facebook thread introduced by the Chattanooga Fire Department's post, several people recounted their tales from the roadway. Heidi LeAnne Finney spoke of a time when she was 19 cruising with friends to visit her present-day husband. She, a passenger, rested her right foot on the dashboard. Eventually the car, moving at 65 mph, hit a stationary vehicle. Finney was severely injured. The force of the airbag sent her leg into her face, crushing her ankle and causing her femur to break. And it seems she still has trouble. "I've had multiple surgeries…I have 3 huge scars on my leg, knee and ankle…I walk with a limp sometimes," she said.
Dreams Turn to Nightmares
Bethany Benson faced a similar fate in 2010 during a routine trip from a family member's house to her own abode. During the journey, Benson did what many of us have done: she lifted her feet to the dash, reclined and drifted off to sleep. She didn't wake up to a peaceful scene. Her boyfriend, who had been driving, found himself in a sticky situation when a large truck stopped suddenly in front of him. He failed to avoid the massive vehicle. When Bethany emerged, she found her cheek bone crushed and her eye socket broken. She lost her spleen, punctured her lower lip (with her own tooth) and broke her feet so badly she ended up taking a smaller shoe size after she recovered. The list of injuries continues. Perhaps the most life-altering effect was a brain injury causing her to forget French (which she had been studying at the collegiate level) and some English (which she was born with).
Dangerous Behavior
Then there's the story of Audra Tatum, who, as a rule, crossed her legs and put her feet up whenever she was a passenger in an automobile. Despite her husband's warnings, she continued this ritual. Then, in August of 2015, her life turned upside-down. Her husband drove directly into the side of another vehicle. Though everyone else emerged virtually uninjured, Tatum suffered tremendously. Her foot smashed into her face, breaking her nose. Her leg, ankle and arm broke. And years later she still suffers. "I can't do my career as an EMS. I can't lift patients anymore," she told CBS News. "I can't stand more than 4 hours at a time. Once I'm at that 4-hour mark I'm in tears."
In interviews, Tatum has expressed great humility and has stated a desire to make her story known so that others don't repeat her mistake. "If I can save one person from doing this and they're not going through it, that would be wonderful."
Proper Seat Belt Technique
As observed on MichiganAutoLaw.com, just because you can kick your feet up while wearing your seat belt, it doesn't mean you should. A car's safety features are designed to be used in a particular way. That's at least what the NHTSA suggests on its website: "To avoid an air-bag-related injury, always ensure proper seating position. Wearing your seat belt properly helps ensure that you're properly seated." It's better to take this advice and sacrifice that extra bit of comfort, than to risk letting the worst happen.