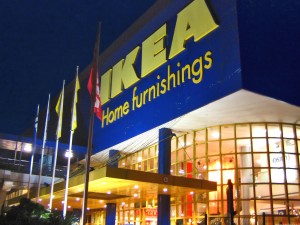 On February 25, 2014, two-year-old Curren Collas died when he was crushed by an Ikea MALM chest that tipped over in his bedroom. He was the first of two children killed by that particular model of chest of drawers last year. There are about 7 million MALM chests in the U.S. right now. Ikea launched a repair program which includes the MALM chest and 20 million other chests and dressers. The company is sending free anchoring kits to owners of the furniture. The Consumer Product Safety Commission (CPSC) wants consumers to stop using Ikea children's dressers and chests taller than 23.5 inches and Ikea adult chests and dressers taller than 29.5 inches, if they are not securely anchored to a wall.
Tip-Over Injuries and Deaths on the Rise
According to the CPSC a child dies every two weeks in a tip-over accident. It has found about half a million tip-over injuries occurring since the year 2000 and 430 deaths. TVs and TV stands account for 70% of tip-over deaths. 26% are caused by furniture such as dressers, and about 4% involve appliances.
In 2011 there were 49 tip-over deaths as compared to seven in 2000.
Preventable Tragedies
Parents need to know that this is a real, but very preventable, danger. All TV's, furniture and appliances need to be securely anchored to a wall. Anchoring kits are inexpensive, and available in stores where furniture is sold as well as home improvement stores.
TV and furniture manufacturers should do their part too, by including anchoring kits with their products, as well as strong warnings about the need to use them.