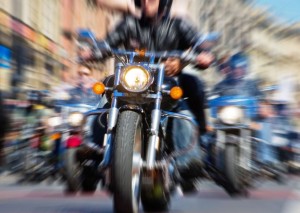 Harley-Davidson has announced a recall of over 66,000 motorcycles due to a defect that can cause the front wheel to suddenly lock up. When the recall was issued, only five crashes had been reported and the injuries were minor, but the potential dangers of this type of defect are frightening. This is the second major recall by Harley-Davidson this year.
The Defect
The recall affects certain 2014 Touring and CVO Touring motorcycles built between July 1, 2013 and May 7, 2014, and equipped with anti-lock brakes. In these bikes, the front brake line can get caught between the fuel tank and the frame. When that happens, pressure can build up in the brake line causing the front wheel to lock up. The following models are included in the recall:
FLHTK
FLHTKSE
FLHTKSHRINE
FLHTCU
FLHTCUTC
FLHTP
FLHX, FLHXS
FLHXSHRINE
FLHR
FLHRC
FLHP
FLHRSE
Harley-Davidson discovered the defect as a result of warranty claims. The initial investigation, prompted by six warranty claims including one that involved an accident, was closed in November, 2013. The company reopened the investigation in May, 2014, when another bike had a pinched line in a different location, and discovered a problem in the production process which it says it has now corrected.
The company had received 40 warranty claims linked to the problem by May 20, 2014, and notified owners of the recall on June 23.
The Solution
Harley-Davidson says you can have the brake line inspected at the dealership, and if it is damaged it will be replaced for free. They will install straps to secure the line where it cannot get pinched, also free of charge.