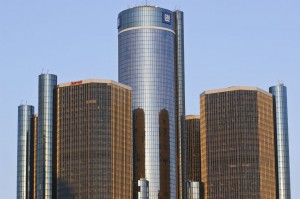 On Monday, March 17, 2014, General Motors announced three new recalls. Over 1.18 million vehicles were affected. According to the New York Times, the recalls have now reached over 4.8 million vehicles. The company says there have not been any injuries or deaths reported in connection with the defects prompting the recalls. GM is already under fire and facing criminal investigation over botched handling of an ignition system defect which has been linked to at least 12 deaths.
Here are the numbers from the initial recall in March:
1.18 Million SUVs
1.18 million SUVs were recalled for potential airbag failure. The recall affects 2008-2013 Buick Enclave and GMC Acadia, 2009-2013 Chevrolet Traverse, and 2008-2010 Saturn Outlook.
A problem with the wiring could cause the side airbags to fail to deploy. The company says that a warning light will light up on the instrument panel alerting drivers to an airbag problem, but if they do not take the vehicle in for service soon enough, the airbags could fail.
Although GM says it has received no reports of injuries in connection to the defect, the National Highway Traffic Safety Administration (NHTSA) has received reports of seven injuries caused by airbag failure in the recalled models.
303,000 Vans
The 2009-2014 Chevrolet Express and GMC Savana vans were recalled because the instrument panel may not provide adequate protection from head injuries to unbelted passengers in an accident.
63,900 Sedans
63,900 2013 and 2014 Cadillac XTS sedans were recalled because of a risk of engine compartment fire due to a short which can occur if a plug in the brake system becomes dislodged. There have been two reports of such fires in vehicles that were still in dealers' lots.