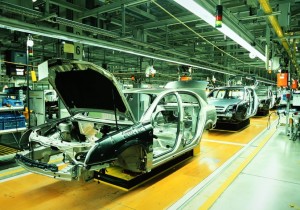 With pending lawsuits prompting the recall of over 11 million Toyota and Lexus vehicles, General Motors has also recently recalled millions of their own vehicles for various reasons. Most recently, 1.6 million General Motors cars were confirmed to suffer from a faulty engine switch that can lead to the vehicle shutting down unexpectedly. Other GM models have been recently recalled as the result of brake and safety belt problems, as well as another faulty switch that disables the airbags within the vehicle. The dangers that these defective vehicles pose to drivers have left twelve dead and hundreds more in serious road accidents.
What is more upsetting than the dangerous, defective mechanisms is the fact that GM knew about the faults for ten years prior to the recalls. The recent news of GM's knowledge of faulty ignition switches is not only horrifying to the consumers that purchased the vehicles, but to investors of GM as well. GM investors have begun suing the company over the "immoral" delay in fixing ignitions in vehicles.
General Motors, Co. will face investigations by both Congress and safety regulators in the coming months, and will be forced to answer the question as to why it took so long to recall the millions of vehicles or simply fix them before they went on the market. Class action lawsuits are expected to ensue.
The models affected by the faulty ignition switch recall are:
2005-2010 Chevrolet Cobalt
2005-2007 Pontiac G5
2003-2007 Saturn Ion
2006-2007 Chevrolet HHR
2006-2007 Pontiac Solstice
2006-2007 Saturn Sky
2005-2006 Pontiac Pursuit
If you or a loved one has experienced issues with one of the above GM models stalling or suddenly turning off, it is important to seek legal representation immediately from an experienced personal injury attorney, sooner than later. For a decade, GM hid the truth from the public and continued to market their cars as if nothing was wrong with them. The American public deserves honesty, transparency, and justice from the manufacturers of deadly and defective products.
As this is a time-sensitive issue, legal action should be taken immediately. Contact Brayton Purcell, L.L.P. today to find out if you are eligible for compensation as a result of the negligence of General Motors, Co.
Written by James P. Nevin. For more information about Brayton Purcell, L.L.P., visit their website at http://www.BraytonLaw.com.