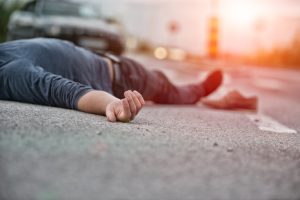 The National Highway Traffic Safety Administration recently released estimates for fatal accidents that took place in the first three months of 2021. This first quarter of 2021 has a higher estimated number of traffic fatalities than the same time period in 2020. Here are the estimates:
8,730 people died in motor vehicle accidents in the U.S.

That's a 10.5 percent increase compared to the first three months of 2020
This increase occurred despite the fact that less driving was happening, as measured by vehicle miles traveled. Agencies like the NHTSA believe that higher rates of dangerous driving behaviors have been present in the past couple of years.
Causes of Fatal Motor Vehicle Accidents
There are many ways that a fatal car crash can occur. The causes are the same as those in any accident: 
Distracted driving

Drunk driving

Speeding

Reckless and aggressive driving

Fatigued/drowsy driving

Driver inexperience

Driver inattention

Failing to yield or stop

Ignoring pedestrians in crosswalks

Intersection accidents
Hundreds of thousands of serious physical injuries are caused each year, while several thousand deaths occur. These irrevocable losses are often preventable. In fact, studies show that most accidents are caused by human error, and therefore avoidable. It's important to practice safe driving habits and be an alert, attentive motorist.
If the cause of the accident can be linked to someone else's negligence, then a wrongful death case may be the right way to pursue a monetary award for the losses you have suffered, such as:
Funeral and burial/cremation costs

Loss of loved one's future financial contributions

Loss of loved one's benefits

Medical bills

Loss of companionship

Loss of consortium

Loss of guidance
There may be other damages that are possible in your case. Discuss the wrongful death with an experienced attorney to learn more.
Consult an Experienced Accident Attorney
If your loved one was killed in a motor vehicle accident caused by someone else's carelessness, please search our directory to find an experienced injury lawyer in your area. After discussing the tragedy with an attorney, you may be able to pursue justice and compensation in a wrongful death lawsuit.