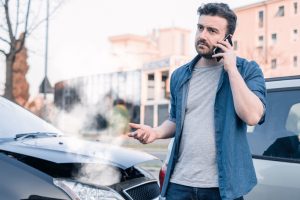 If you've been injured in an auto accident, your first concern should be getting the medical care you need. Catastrophic physical injuries can have lifelong implications, and it's important to get on the road to recovery as soon as possible. Once your medical needs have been addressed, it's usually a good idea to contact an attorney. If the crash was caused by someone else's negligence, then you may be entitled to maximum injury compensation.
Most accident and injury attorneys offer free, no-obligation consultations so that you can discuss your case without committing to anything just yet. So what should you ask in this initial consultation?
Here are a few ideas (but remember you can ask absolutely anything on your mind):
Do you think I have a case?

This question helps you and the attorney get on the same page in terms of expectations. They can let you know which factors in your situation indicate that you have a viable car accident case. You can also discuss why the attorney thinks it is a good case or not a good case. This information can help you decide what to do next.
How much do you think my case is worth?

It's important to note that an attorney cannot make any guarantees related to monetary recovery or the amount of that compensation. But discussing settlements and verdicts in cases similar to yours can help set expectations.
How can I help my case?

Your attorney will want you to mostly focus on healing and getting well, but there may be times when your assistance can bolster your claim. You may be asked to provide medical records, medical bills, photographs, journal entries, or other details that may serve as evidence or help your attorney argue your case.
These 3 questions certainly do not represent an exhaustive list of questions, but they are a good place to start a discussion if you aren't sure what to ask.
Finding an experienced accident attorney to handle your case could make a huge difference in your claim to pursue injury compensation. To find an experienced accident attorney in your area, please search our directory.