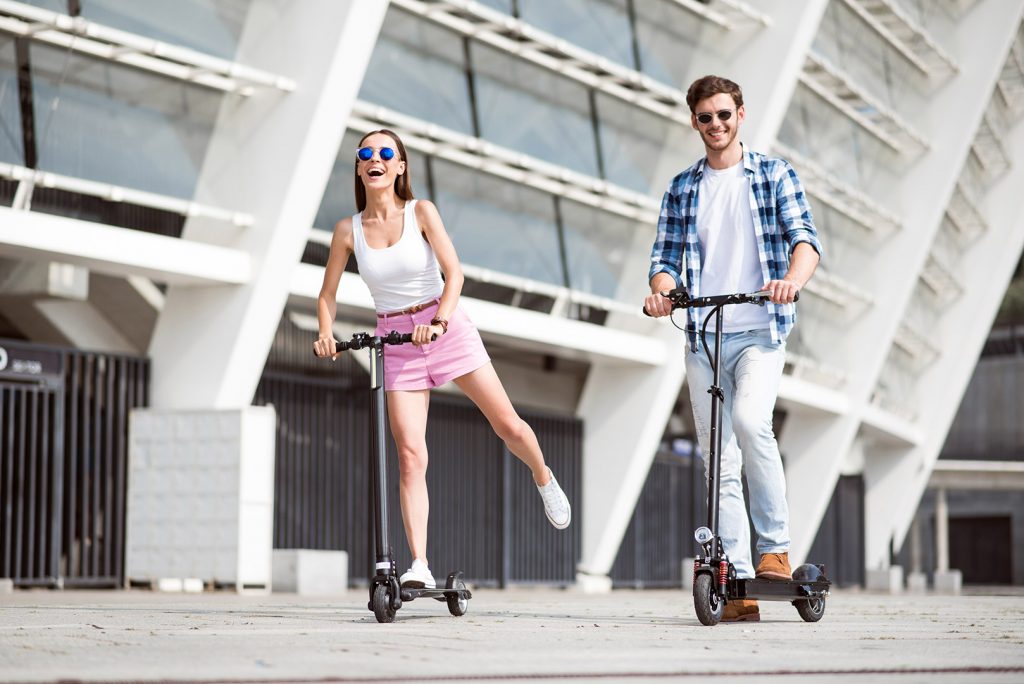 Electronic scooter companies are under fire again because people are getting hurt as the craze that took off in the summer of 2018 gains momentum across the country. More and more people are trying this fast, fun mode of transportation around big cities, but the speedy route to work is taking a toll, and getting there faster is coming at a price.
As the number of e-scooter-related accidents and injuries skyrockets in the United States, the companies that make the scooters and the apps that manage the scooter rentals are being blamed for serious injuries suffered by pedestrians who cross the paths of e-scooter riders. Two of the biggest names in e-scooter apps, Lime and Bird, have been named in a class-action lawsuit filed in the Los Angeles County Superior Court on behalf of eight initial plaintiffs.
Gross Negligence and Assault?
The class action accuses Lime, Bird, and other e-scooter companies (the suit also names scooter manufacturers Xiaomi United States and Segway as defendants) of "gross negligence" and "aiding and abetting assault" because they have "dumped" e-scooters on city streets all over the country without proper instructions on how to operate them or warnings about how dangerous they may be to inexperienced riders.
The class-action suit alleges that Bird and Lime should have known that their e-scooters would become a "public nuisance." Pedestrians are being injured as e-scooter riders are not able to control the speedy mode of transport, and riders are not required to learn how to operate the scooters before taking them out onto busy city streets. Users are required to prove that they're not impaired by drugs or alcohol, and there's no way to monitor how safely they're maneuvering the scooters through busy city streets, usually during rush hour times morning, noon, and evening.
Three Pedestrians Injured
Three of the plaintiffs in this particular class-action lawsuit say e-scooter drivers crashed into them and caused serious injuries. The suit claims that both Lime and Bird scooters have defective electronics and mechanical parts, "as well inadequate safety instructions for riders." The suit alleges that Lime and Bird have shown "a wanton disregard for the safety of others." Furthermore, the risks posed by the devices "were known and/or knowable" based on "professional knowledge" well known within the transportation community, according to the Los Angeles class-action lawsuit.
Critics of e-scooters claim that not only are they poorly maintained but also are prone to dangerous mechanical failures, which lead to collisions, breakdowns and braking issues that hurt both riders and pedestrians in the path of the e-scooter.
When you add in the fact that many drivers have no experience on the scooters, have not read any safety precautions, and drive through crowded city streets, you have a recipe for disaster. So, now, in addition to e-scooter riders showing up in emergency rooms all over the U.S., pedestrians are being seriously injured, and if the popularity of these scooters continues to grow, so, too, will the number of injuries and deaths attributed to the scooters.