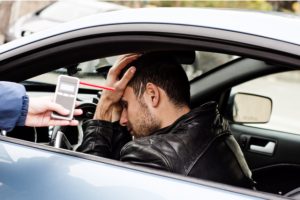 Although drunk driving rates have decreased since transportation agencies began tracking the data in the 1980s, these crashes still kill thousands and thousands of people in America each year. These accidents are wholly preventable, so it's a real tragedy when these deaths occur. It's important to drive sober, no matter how close to home you are or whether you think you haven't had one too many.
In all parts of the country, drunk driving occurs. Consider these national statistics:
Roughly one-third of all motor vehicle crash deaths involve drunk drivers
More than 10,100 people were killed in these crashes in 2019
One person was killed every 52 minutes in a drunk driving crash in 2019, or 28 people every day
From 2010 to 2019, there was an average of 10,000 people killed annually in accidents involving a drunk driver
Source: https://www.nhtsa.gov/risky-driving/drunk-driving
The influence of alcohol severely impacts your driving abilities:
Blurred or double vision
Fatigue and nodding off
Impaired judgment
Impaired decision-making
Poor reasoning
Reduced hand-eye coordination
Reduced muscle coordination
Impaired ability to do multiple things at once
Reduced ability to track a moving object with your eyes
Deterioration of reaction time
Deterioration of self-control
Some of these effects can begin to manifest when the blood alcohol content is just .02. It is of course illegal to drive with a BAC of .08 or higher (or a BAC of .05 or higher in Utah), but even being below the legal limit can be hazardous to the ability to drive.
We can all do our part to prevent drunk driving injuries and deaths. When you're going to dinner, a happy hour, a party, barbecue, or other event with alcoholic beverages, there should always be a designated driver. If all members of the party want to enjoy a drink or more, then it's a good idea to arrange for a taxi or ride-hailing service. It's so easy to get a sober ride home these days, and often for little cost. Plus, the cost will be well-worth the accident mitigation.
If you or a loved one has been injured in an auto accident caused by someone else's negligence, please search our directory for an experienced accident attorney in your area.