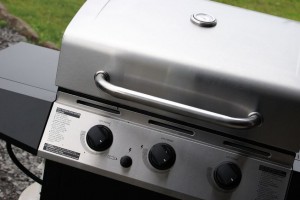 Using common sense and basic safety precautions are imperative to preventing barbeque grill accidents and injuries, but even the most careful cook cannot predict or prevent accidents caused by grill defects. A defective grill can result in a fire or explosion causing severe burns and other injuries, and even catching your house on fire. If you have been injured by a defective grill, our accident attorneys are here to help you pursue justice for your injuries.
BBQ Grill Defects
Defects which can cause BBQ grill accidents include:
Unstable grill design
Faulty propane tank
Faulty regulator
Defective propane line
Defective venture tubes
Inadequate or inaccurate instructions
Lack of proper safety warnings
Gas grills are more prone to have dangerous defects, but charcoal grills that are unstable, have confusing or misleading directions, or lack the proper safety warnings can cause serious or fatal injuries, too. For instance, charcoal grill can continue to emit carbon monoxide long after they seem to be safely extinguished, and should come with safety warnings that let consumers know not to take them inside where they can cause CO2 poisoning.
BBQ Accidents
Examples of the types of accidents caused by defective grills include:
Explosions
Shooting flames
Structure fires
Carbon monoxide poisoning
If you have been injured by a BBQ grill, and you were using the grill as directed, you may be the victim of a defective product. Please contact one of our peer reviewed accident attorneys today to learn more about potential compensation.