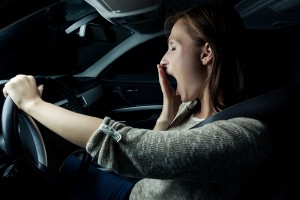 Drowsy driving is impaired driving, plain and simple. But far too many drivers don't realize it or just don't see it that way. It feels easy to justify getting behind the wheel when you're too tired to drive, but you have to go to work. It seems totally different from choosing to drive drunk, for which most people agree there is no excuse. But in reality, it is just as dangerous and irresponsible.
Some Facts about Drowsy Driving
The Effects of Drowsy Driving
Drowsy drivers suffer from many impairments including:
Impaired judgement
Decreased reaction time
Decreased awareness
Impaired vision
Poor short-term memory
Difficulty with information processing
Irritability
Increased aggressive behaviors
Not only does fatigue impair your judgement when you are behind the wheel, it impairs your ability to recognize when you are too tired to drive.