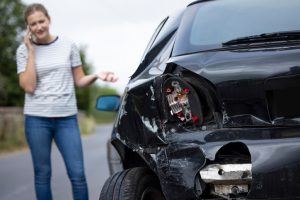 When you think of a car accident lawsuit, you may imagine the only eligible claims are against drunk drivers, texting drivers, and the like. But did you know that some car accident claims are brought against the manufacturers or other parties responsible for defective vehicle parts?
Any component of a motor vehicle could be defective and cause a crash as a result. Examples of past cases include those involving:
Tires

Airbags

Accelerators

Brakes

Fuel system

Fuel tank

Steering wheel or steering components

Seatbelts
Of course, sometimes vehicle systems fail but not because of negligence or a defect. That's why, if you suspect defective manufacturing or design, you need an attorney experienced in these specific defective vehicle cases. 
Your attorney will investigate at what point the flaw was introduced: Did the defect arise during the design, manufacture, or installation of the part or device? Once the root cause and source is determined, your attorney can begin pursuing justice on your behalf.
If you were injured in a motor vehicle accident caused by a defective vehicle or vehicle part, you may be facing very serious consequences, such as:
Sky-high medical expenses

Excruciating physical pain

Mental anguish, depression, and anxiety

Loss of income from being unable to return to your job

Emotional turmoil and post-traumatic stress

The need for ongoing physical therapy and constant medical care

Lifelong prescription medication use

The use of a wheelchair or assistive equipment so you can function despite your injury
For all of these consequences and others, your attorney will fight tirelessly to try to recover maximum compensation for you. Not only does a monetary award help an accident victim pay for all the very real costs of the injury, it also serves as a form of justice and makes you whole again following such a life-altering injury.
Follow Up With An Experienced Accident Lawyer
Search our directory to find an experienced car accident lawyer in your area. Defective vehicle cases can be very complex and may involve very powerful insurance companies who represent auto manufacturers. You need an equally skilled and competent attorney on your side.