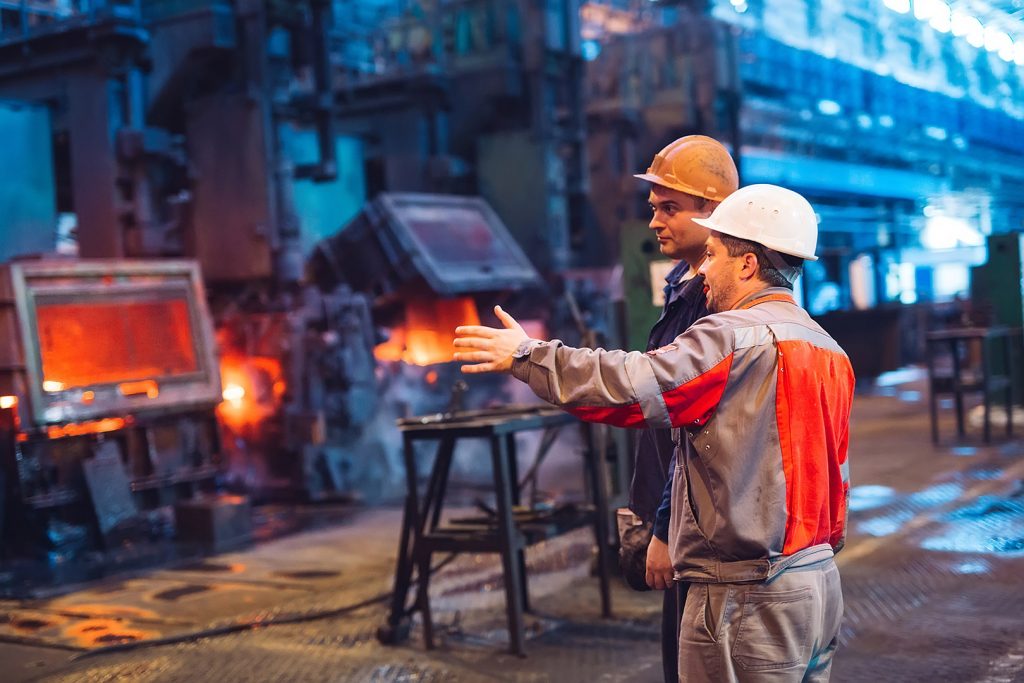 Steelworkers and ironworkers face serious dangers every day. Welding, working with sharp and powerful tools as well as sharp and heavy materials can be dangerous for workers in relatively contained and controlled settings, and many iron and steel workers are also operating in dangerous settings such as working at great heights, near heavy traffic and electrical hazards.

Heavy equipment and machinery are often involved, too. And then there are the chemicals and other toxic substances, the noise, and many other factors to contend with.

If you have been injured in an accident or over time as a metalworker, or if someone you love has died from work-related injuries or illness, an experienced Workers' Compensation attorney can help.

Common Injuries for Metalworkers
Examples of common injuries experienced by metalworks, and their causes, include:

Burns – welding, chemicals
Spinal cord injuries – falls from a height, scaffold collapse, steel column collapse, decking collapse
Amputations – power tools and other tools used to cut metal, heavy equipment and machinery
Crush injuries – heavy equipment and machinery, scaffold collapse, steel column collapse, falling objects
Brain injury – falls, struck by falling objects, scaffold collapse, decking collapse
Vision loss – chemical burns and burns from welding
Nerve damage – vibration from heavy equipment and power tools
Hearing loss – high noise environment
Respiratory damage, including cancer and chronic obstructive pulmonary disease (COPD) – exposure to toxic chemicals and asbestos
Back, neck, should and knee injuries – heavy lifting, falls
Muscle strains and sprains – heavy lifting
Broken bones and fractures – falls, struck by objects
Impalement – falls from a height, heavy equipment
Electric shock and electrocution
Work-related injuries can put you out of commission temporarily, prevent you from returning to work at the same earning level, or end your career. Workers' Compensation will not pay for all of your losses, but it can help bridge the gap and reduce the financial burden. Please, do not wait until it is too late to file a claim. Talk to an experienced Workers' Compensation attorney in your state today.