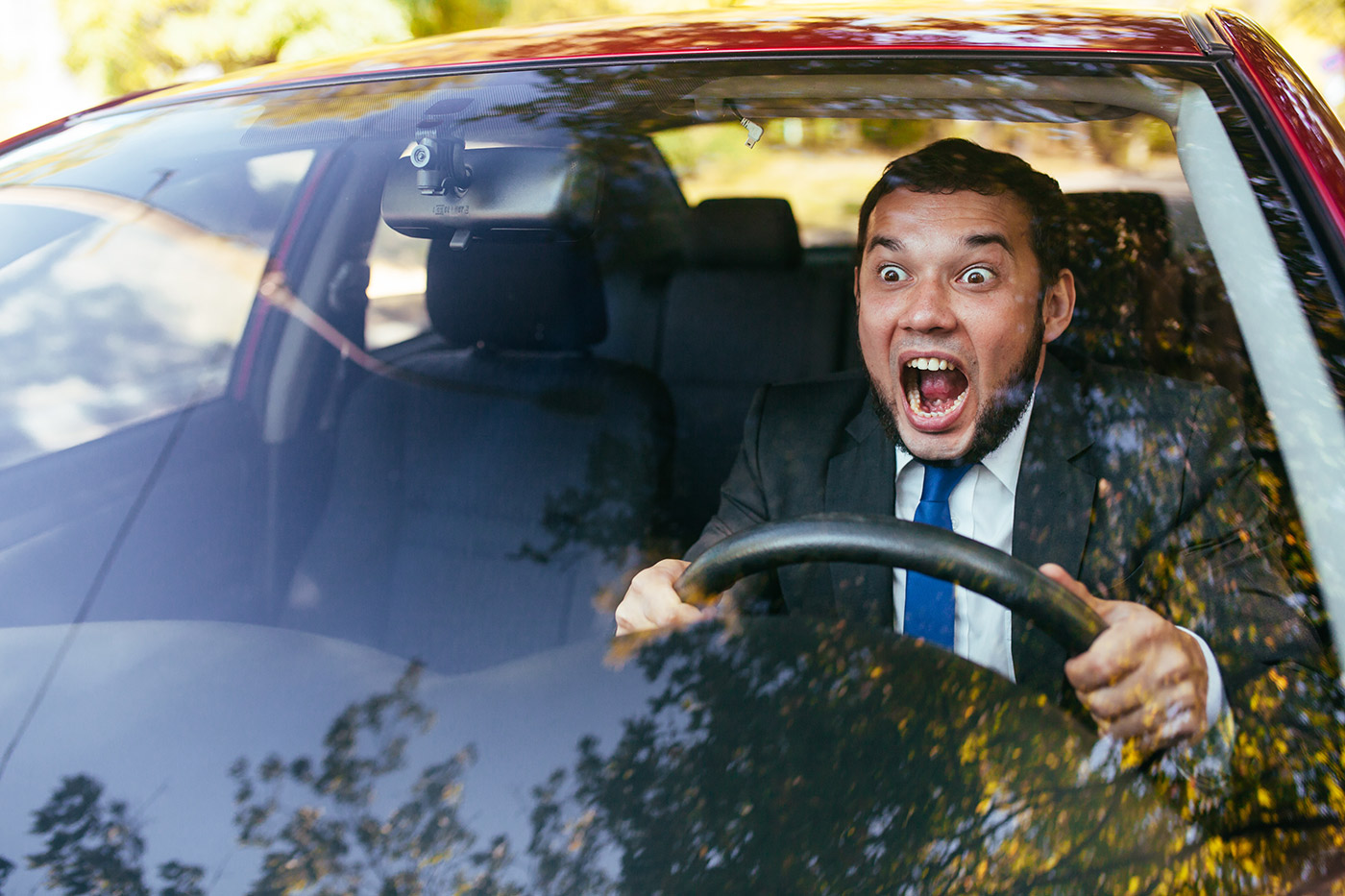 It is easy to forget that a car is a hefty chunk of metal, even as it's flying down roadways at high speeds. Forgetting this fundamental fact can be disastrous. All it takes are a few seconds of distraction, whether you're futzing with the radio, trying to settle down your children, reading an article, applying makeup or texting a friend. Taking your eyes off the road for just a moment is enough to greatly increase your chances of an accident, according to data collected by Zendrive. That's part of the reason so many fatalities occur as a result of vehicular accidents. In 2016, 37,461 people perished in automobile collisions, marking a 5.6 percent increase relative to 2015.
Intoxication
Distraction is just one out of many potential causes of car accidents. Drunk driving is of course another cause that shouldn't be taken lightly. Being inebriated can lead to a loss of motor skills and a decrease in reaction time. It's best not to push your luck. If you've had a few to drink, it's a good idea to get a ride with someone sober or call a taxi.
Fatigue
Driving while fatigued is not entirely unlike driving while under the influence. In fact, according to a study published in Nature, drowsiness can produce behaviors akin to intoxication. Sadly, this warning often goes unheeded by professional drivers (and their employers), leading to accidents caused by truckers and Uber drivers alike.
Speeding
When it comes down to it, there are three major factors behind car accident fatalities: drunk driving, speeding and unbuckled passengers and drivers. This may go without saying, but speeding reduces your ability to respond to the changing road conditions. A highway might be free and clear for miles, and then all of a sudden, reduce to bumper-to-bumper traffic. Speeding in this situation might lead to nasty rear-end collisions.
Buckle Up
Likewise, it is paramount that you and your passengers remain buckled at all times. To illustrate: according to the CDC, over half the teens and adults who died in 2015 as a result of car accidents were not wearing seat belts. It's been said before, but it bears repeating: always buckle up, no matter how short the journey. Better safe than sorry.
Road Design
Of course, drivers aren't the only culprits in automobile collisions. Roads can sometimes be flawed in their design, leading to unnecessary injuries or fatalities. There are a number of ways a road might be deemed defective. For instance, streets might be poorly lit causing reduced visibility. Relatedly, lack of shoulder space can put drivers and passengers in broken-down vehicles at extraordinary risk. And sometimes those aspects of the road meant to keep us safe can be the source of collisions. In Tennessee, Lindsay X-LITE guardrail ends were found to be extremely defective, causing several tragic deaths and resulting in the replacement of thousands of guardrails.
Weather Conditions
Weather is also a potential factor in car accidents. During a ten-year period, 16 percent of accidents were found to be the result of poor weather conditions. These conditions, according to AAA, often lead to limited visibility, which in turn can increase the chances of an automobile collision. For this reason, it's important to be super safe when navigating inclement weather. Be sure to drive at slow speeds and to avoid any form of distraction.
Car Parts
Of course, vehicles can sometimes have defective parts leading to unnecessary accidents. For instance, Takata Airbag Inflators have caused nearly 19 fatalities and about 180 injuries worldwide. In cases like this, you may be able to sue the company for compensation. You just need to show that the car part was indeed defective at the time of the accident. In order to figure out whether you have a case, it is a good idea to consult a skilled attorney with experience in automobile collisions and product liability. A good lawyer can help you maximize your compensation and reduce your stress level in the process.