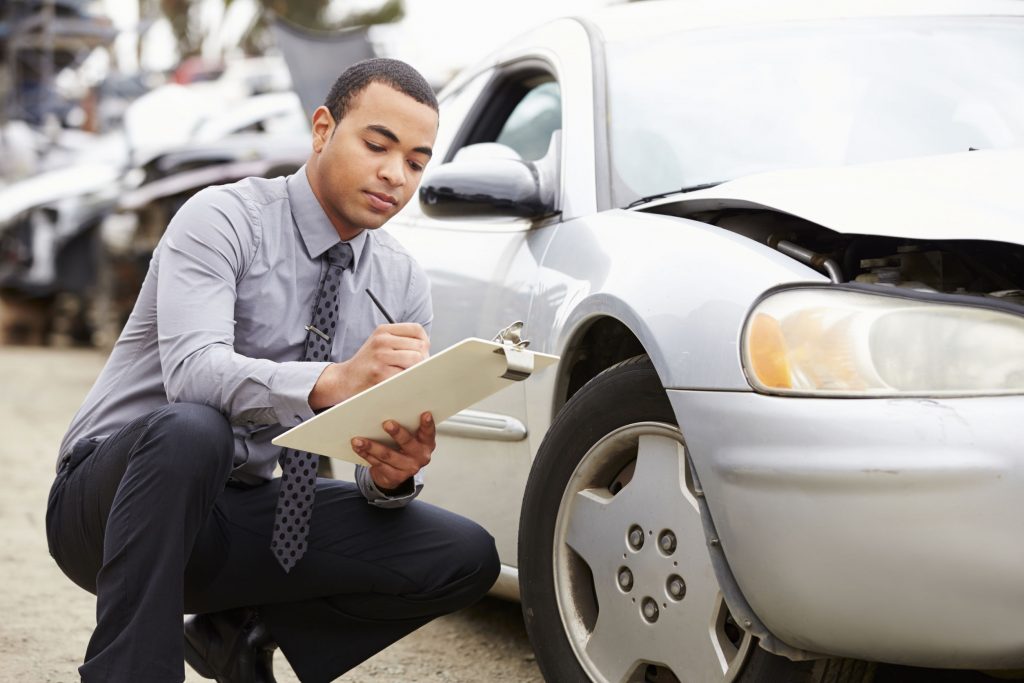 Settling insurance claims can sometimes be a complicated matter. Even if you only had a slight fender-bender, there are still large mistakes that people can make when dealing with insurance companies and claims adjusters. In order to make sure that you receive a fair amount for your claim, you should read through this list of common mistakes to make sure that you're not taken advantage of.
Accepting a Low Settlement
Perhaps the single most common mistake people make when settling a claim is accepting an offer that is too low. Insurance companies actively find new ways to undercut settlements all the time. One of the most common ways insurance companies get people to accept low settlements is to make the process long and burdensome. It could take months to settle a claim, and afterwards you could be fatigued from making calls and gathering documents to support your claim. That's why many people will accept the first offer an insurance claim makes.
Don't be fooled. The settlement the insurance offers may look appealing, but it is very likely an amount far lower than what you are actually owed. In this situation, it is important to know how much money your claim is actually worth. The process of calculating damages is fairly straightforward for small cases (like a stiff neck and slightly dented car). Simply add up all the expenses that that your accident has incurred, examples are:
Medical bills

Property damage and/or repair costs

Lost wages

Cost for ongoing and future medical treatment (for example; medication costs)
However, sometimes calculating damages is not as simple. If you have undergone surgery and have suffered from ongoing pain, for example, in which case you will need the help of a personal injury lawyer to know what your claim is worth.
Recorded Calls From Claim Adjusters
One of the first things you will need to do in the event of a car crash is exchange contact information with other drivers involved in the collision. This is so his or her insurance company can call you for information. But, these calls are designed to gather information that will weaken your claim.
The trick to handling these calls is to be prepared. Only cite facts when talking to a claims adjuster, and never use assumptions or guess when they ask you questions. The claims adjuster is looking for any reason to deny your settlement or prove that you were partly at fault for a crash. To help you defend your case, and to keep from being off guard, make a file that holds all of the documents regarding your case (more on that later). Even if you do not have your file immediately in front of you when the claims adjuster calls, simply ask them to wait while you retrieve it or tell them that you will call later when you have the documents in front of you.
Additionally, you may request a transcript or copy of the conversation later to use as evidence in your case. At this point, you should have evidence that reinforces your claim which the insurance company might request. Do not give them the original documents unless the company specifically asks for them, in which case you will need to hang on to a copy of all your evidence.
Acquiring Thorough Documentation
People sometimes forget that evidence is the backbone of insurance claims. You will likely not receive any compensation for a crash if you have no documentation, even if the car crash was completely someone else's fault.
The best point to start collection evidence is the minute after a car crash, if it's possible. Fortunately, almost every cell phone has a camera on it that you can use to take photos of the scene after your crash. Make sure to document all the damage done to your car and the scene itself from different angles. Afterwards, you will need to collect more evidence in what lawyers refer to as the "discovery" phase. A list of documentation that you will need is:
Medical bills

Receipts

Invoices

Past pay stubs (if you lose time from work)

Police reports

Witness testimonies

Contact information

Photographs (you can never have too many photos)
Every case is different and you may need certain evidence that is unique in some way (videos from street cameras is on example), but the basic requirement of your documentation is that it proves that a car crash was not your fault and shows exactly how much compensation you're owed. Keep your evidence very detailed and organized. Storing you evidence on a digital file is an excellent way to maintain your case records, but some people like having a physical copy as well for a back-up.
Receiving Medical Attention
One more common mistake people make while filing for a claim is not receiving medical services. Even if your injury is small, or if you need to use medical insurance to cover the cost, it is vital to your case that you do so.
If you do not seek medical help after your crash, not only could your wounds worsen, but an insurance adjuster could use it as evidence that your injuries are not as severe as you claim. Furthermore, it is important that you follow your doctor's instructions carefully and accept full treatment. This way you'll recover faster and prove that the crash caused compensable damages to your person.
Soft tissue damages, like a sore shoulder or whiplash, are common after crashes and may only require the services of a chiropractor to resolve. It is still important to go to a hospital and have a doctor examine you, and to receive documentation from any healthcare provider that you visit.