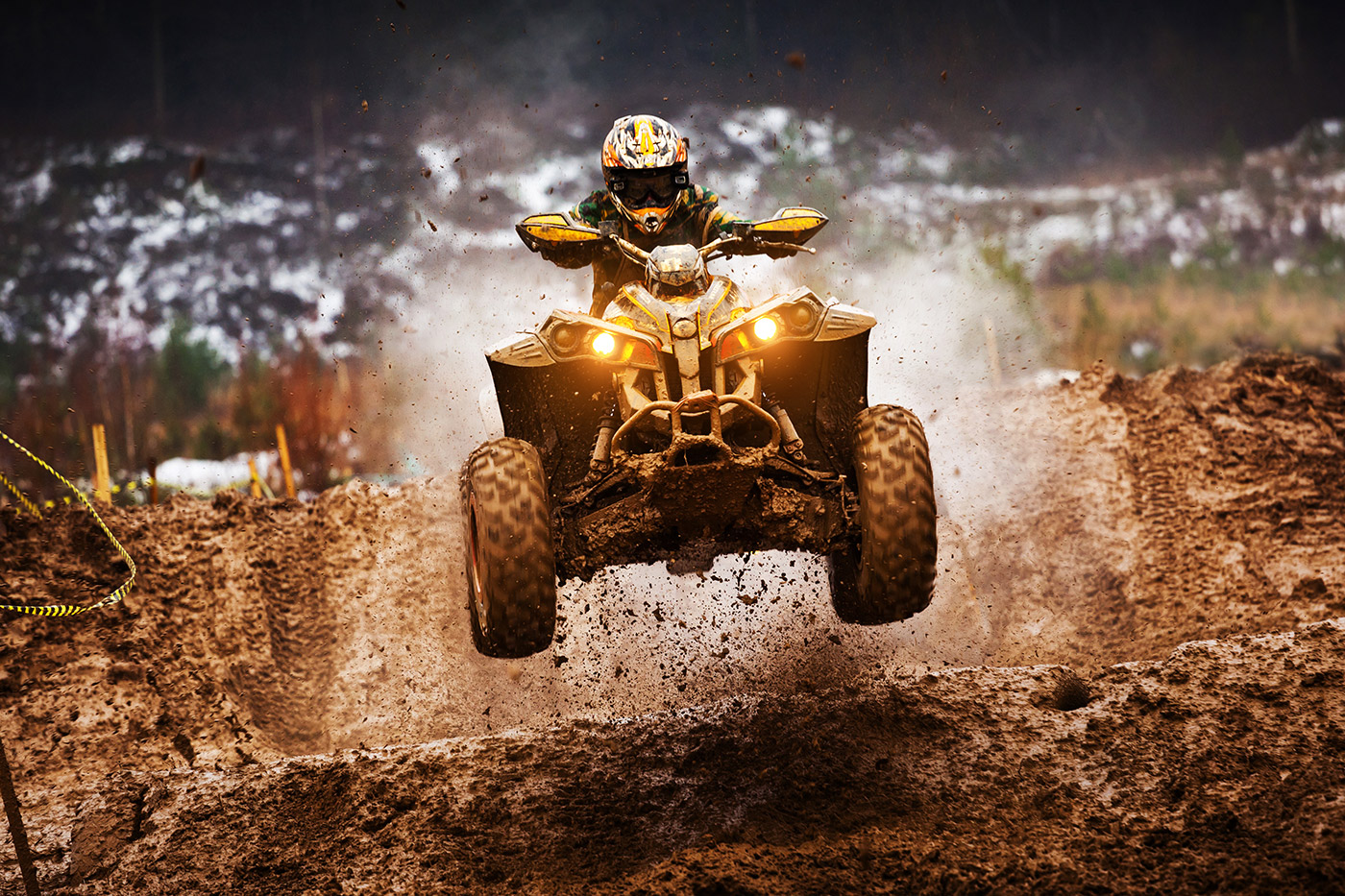 ATVs (All Terrain Vehicles) are designed to go off road and offer utility and recreation to many consumers. According to the Consumer Product Safety Administration, 385 ATV-related fatalities, and 93,700 hospital-treated injuries occurred in 2014. Many of these injuries and deaths are a result of negligently designed ATVs.
ATV manufacturers have a duty of care to consumers. They are responsible for the safety of their products, when used reasonably. In the case of ATVs, any design flaw which could lead to the driver or passenger becoming injured poses a serious risk to thousands of people, and the company that produces the ATV should be held responsible. ATVs and other off-road utility vesicles are often in U.S. recall news.
How Are ATV Manufacturers Held Accountable?
When a flaw in the design of an ATV causes an injury to a consumer, it is likely that the same flaw put the safety of thousands of other people at risk. In a situation like this, you may have a product liability claim. In some cases, it may be appropriate to pursue that claim as part of a class action lawsuit, which is when many people who have been harmed by the same defect unite under one lawsuit. A class action is typically used when the injuries and damage are small for each claimant. However, if you suffered serious or life threatening injuries or if a loved one died because of the ATV defect, it may be more appropriate for you to pursue your claims directly against the manufacturer on an individual basis.
Plaintiffs try to prove that an ATV manufacturer knowingly or recklessly ignored a major safety issue. Sometimes a manufacturer will pay out settlements to avoid bad press, although it would be wise to consult with an experienced ATV accident lawyer rather than attempting to negotiate directly with the ATV manufacturer.
Manufacturers may also deny claims against them. For example, they may say that the driver used their ATV in an unsafe way, or that the driver's injuries are not as severe as claimed. Fortunately, an experienced product liability lawyer will know how to overcome these defenses and will fight to obtain the full value of your losses as compensation.
The most important facts that a lawyer is trying to prove are: 1) the plaintiff sustained an injury that is measurable and has monetary value, 2) a flaw in the product the manufacturer made caused this injury, 3) if the product did not contain this specific flaw, the plaintiff's injury wouldn't have occurred.
If You Have Been Injured
If you have been injured in a ATV-related incident, it is important to document any damages you have sustained including physical injuries, property damage, time off work, etc. and to log your process in a journal. It is also important to contact an experienced product liability lawyer as soon as possible. Chances of being awarded an accurate representation of your loses decreases the longer you wait before contacting a lawyer. Experienced product liability lawyers will be able to inform you of your legal options, and will have the resources and knowledge to best represent your case if you chose retain their services.