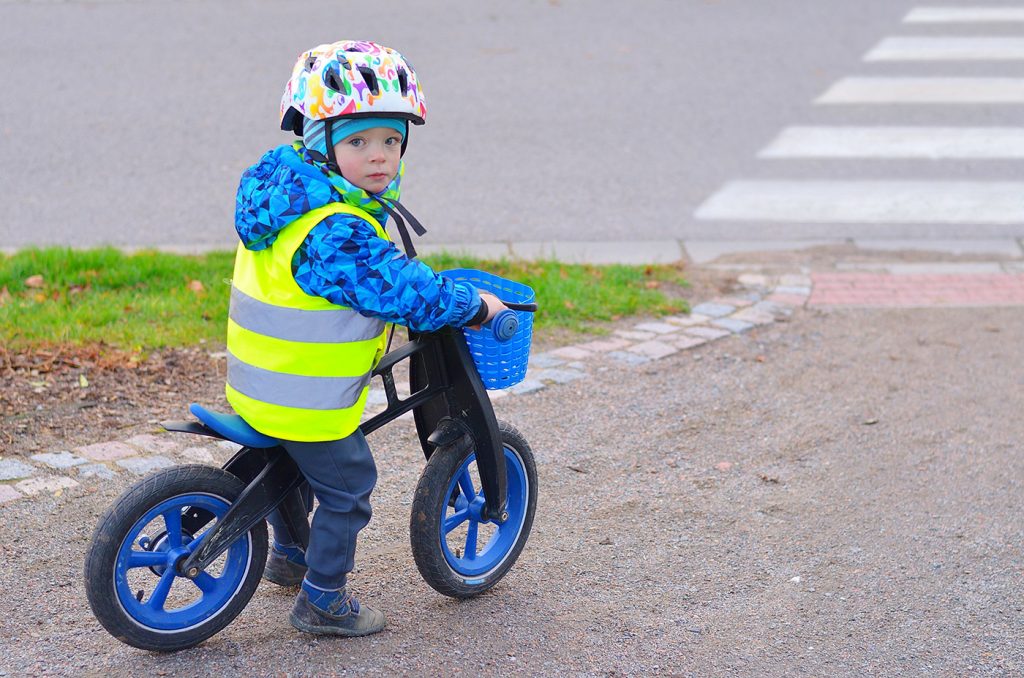 Pedestrian fatality rates appear to have plateaued at nearly 6,000 deaths per year, the highest number since 1990, according to preliminary data reported by the Governors Highway Safety Administration (GHSA). The GHSA's report utilized data from the first six months of 2017 to reach its provisional conclusions. Researchers used statistical methods to approximate the totals for the year. The data shows that 2017 saw just as many pedestrian fatalities as 2016, leading some experts to gasp at the magnitude and persistence of the problem.
The New Normal
Richard Retting, who co-wrote the report, expressed his dismay at the study's conclusions: "We've plateaued at a very bad place." He continued, "This should not be a new normal." The number of fatalities that occurred in 2017 and 2016 were the highest since 1990. In 2009, there were just above 4,000 pedestrian fatalities.
According to the report, "[T]he alarming rise in pedestrian deaths observed in both 2015 and 2016 appears to be tapering off." Echoing Retting's comment, the report went on: "Because both 2015 and 2016 saw large increases in pedestrian fatalities, the continuation of pedestrian fatalities at virtually the same pace in 2017 raises continued concerns about the nation's alarming pedestrian death toll."
State-by-State
There are a number of theories as to why the pedestrian fatality rate has reached such epic proportions. In Tennessee – where in 2017 there were 42 percent more deaths than the previous year – the rise in fatalities could be linked to the growth of the state's urban center, Nashville. The Nashville Metropolitan Police reported 23 such fatalities.
Other states have moved in the opposite direction, reporting fewer deaths than previous years. Those states include: California, Georgia and Texas. And to complicate matters, the six-month totals may not be indicative of overall trends. For instance, in Louisiana, the GHSA found an increase in pedestrian fatalities during the first half of 2017, but another organization – at Louisiana State University – concluded that numbers collected throughout the year evinced an overall decline in deaths.
Conclusions
Overall, according to the report, the number of pedestrian deaths appear to have risen by 27 percent between 2007 and 2016 – a significant fact, considering that the number of other car-related deaths has diminished by 14 percent. Five states account for the lion's share (43 percent) of the fatalities. Those states are Texas, Arizona, Florida, California and New York. They make up nearly a third of the US population.
Why?
So why are pedestrian deaths on the rise? What factors could influence this outcome? The most obvious explanation is the increase in traffic saturation. There are simply more vehicles on the road. Other researchers have suggested that the rise of the smart phone has ushered in an era of extreme distraction. With more buttons to push, "people's eyeballs [are not] where we want them to be," according to Retting.
Marijuana
Another explanation could be the state-by-state trend toward the legalization of recreational marijuana. According to the report, states that introduced marijuana-legalization statutes in the past five years may be at risk of higher rates of pedestrian fatalities. States like Maine and Alaska are so small that any increase would be negligible, but other states, like Colorado and Washington, might produce more conclusive data. Colorado, for instance, saw a 12 percent increase in pedestrian deaths — that amounts to four more fatalities than the previous year.
Not Jumping to Conclusions
Because the increases are only slight, the GHSA researchers have been hesitant to draw simplistic conclusions about the influence of marijuana. "We are not making a definitive, cause-and-effect link to marijuana," said Retting, referring to weed as a "marker for concern." He continued, "It may be a canary in a coal mine, an early indicator to address."
Race
According to a report by NPR, the issue may also be racialized, as people of color tend to be majorly overrepresented in the fatality data. In North Dakota, Native Americans make up 38 percent of pedestrian deaths, while accounting for merely five percent of the population. And throughout the US, 46 percent of pedestrian fatalities are non-white people, who make up 34.9 percent of the overall population.
Looking ahead, policy-makers will have to consider the multivalent nature of this issue. Safety advocates will surely be interested to see how state and local governments respond to this phenomenon.
If you or someone you love is injured in an accident, talk to a qualified accident attorney in your area.