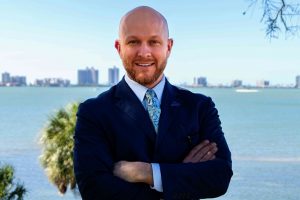 The Law Offices of Frederick W. Nessler & Associates, LTD - Thomas J. Nessler, Florida Partner
2202 N. Westshore Blvd
Ste #200
Tampa, Florida, 33607
Fee Information
Free Initial Consultation
No Recovery, No Fee
The Law Offices of Frederick W. Nessler & Associates, LTD – Thomas J. Nessler, Florida Partner
Firm Overview
Personal Injury Attorneys
The results that you need.  The representation you deserve.
The Law Offices of Frederick W. Nessler and Associates, Ltd. is one of the most skilled and experienced personal injury law firms in Florida. We have a highly skilled and caring team of personal injury attorneys that is devoted to telling your side of the story and securing a maximum financial recovery for your bodily injury claim. Respected throughout the state, our legal staff has years of successful trial experience and are extremely aggressive in achieving winning results.  We will aggressively help you secure the recovery you need, and we will provide you with the representation you deserve.
Our team of personal injury lawyers have been helping injured people for over 35 years.  Our experience allows us to help you secure a fair settlement for your bodily injury or wrongful death lawsuit.
Given an AV Preeminent® rating by peers.
Selected by peers as one of the Super Lawyers®.
Selected by peers as one of the Best Lawyers®
Bar Admissions, Associations, Awards and Certifications
Bar Admissions
Colorado
Florida
Illinois
---