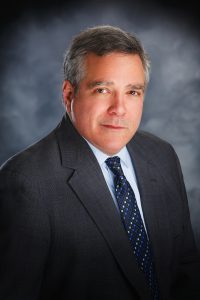 Law Office of Michael J. Romano
128 South 2nd Street
Clarksburg, West Virginia, 26301
Fee Information
Free Initial Consultation
No Recovery, No Fee
Law Office of Michael J. Romano
Firm Overview
Michael J. Romano is an experienced lawyer who will aggressively advocate for your rights. When you retain Michael J. Romano, you will receive personal representation. He will handle your case himself from start to finish. You will never be passed off to a lesser-qualified associate or an inexperienced paralegal.
When you choose the Law Office of Michael J. Romano, you are selecting a seasoned attorney with an excellent reputation for securing justice and full compensation for his clients according with the laws of West Virginia and the United States of America.
Remember: Anyone can advertise. Select your attorney based on reputation.
"WE DO THE BEST WE CAN FOR OUR CLIENT EVERYTIME."
Given an AV Preeminent® rating by peers.
Selected by peers as one of the Super Lawyers®.
Selected by peers as one of the Best Lawyers®
Rated by Avvo as 10.0 (Superb)

Bar Admissions, Associations, Awards and Certifications
Bar Admissions
West Virginia
---
Bar Associations
Member Harrison County Bar Association
Member West Virginia Association for Justice
Presenter West Virginia State Legislature: Insurance and Judicial Issues
West Virginia State Senator 12th District
---
Awards and Certifications
Super Lawyers
Best Lawyers
Naopia